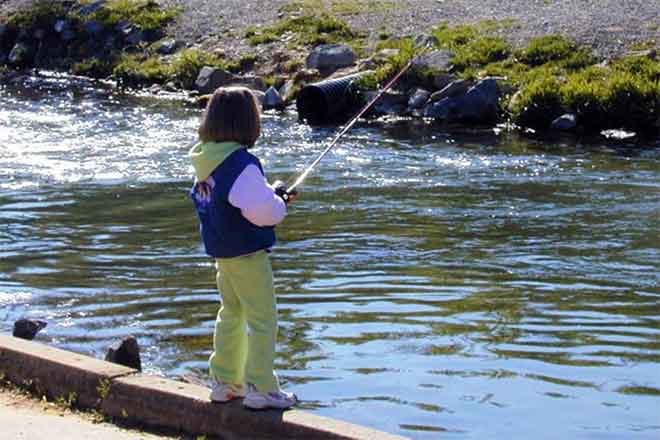 Published
Wednesday, June 1, 2016
Colorado Parks and Wildlife's annual free fishing weekend takes place June 4-5. Licenses are not required for the weekend, however all other regulations and fees including Bag Limits and the State Park Vehicle Pass apply.
Throughout the remainder of the season, a license is required and is valid for a full year from April 1. One-day licenses can also be purchased.
Waters of Colorado are open to taking fish, amphibians, mollusks and crustaceans both day and night, year-round, except as otherwise provided in the Fishing Regulations Brochure. Also, see the interactive Fishing Regulations Brochure which features videos, links and magnification for easy reading. A hardcopy of the brochure is available at all CPW Offices and license agents statewide.
Licenses can be purchased through a variety of means, including at license agents, CPW offices, online or by phone at 1-800-244-5613.
An annual or day license is required for any 16 years of age and older. Colorado residents pay a $26 fee, while non-residents are charged $56. One-day licenses are also available for $9. Colorado residents age 64 and older can purchase an annual license for $1. An annual $10 habitat stamp is also required.
The Kiowa County Press publishes weekly fishing conditions for southeast Colorado Tuesday each week. The May 24 report is available here.