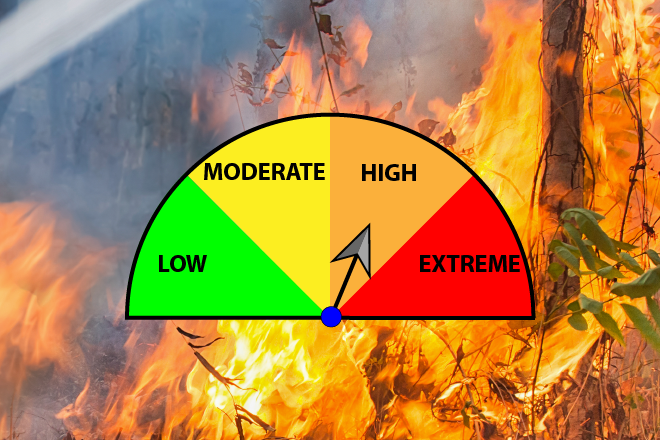 Published
Saturday, February 27, 2021
With weeks to go before the start of spring, southeast Colorado remains dry. Warmer temperatures, along with expected strong winds, are bringing high fire danger to the plains.
The National Weather Service has issued a red flag warning due to the risk Saturday. The warning will be in effect from 11:00 a.m. until 5:00 p.m. for Cheyenne, Kiowa, Otero, Bent, Prowers and Baca counties. Eastern Las Animas county is also included.
As temperatures reach the low to mid-50s, humidity is predicted to fall to around 10 percent. Wind will be out of the west at 20 to 35 miles per hour, with gusts up to 60 mph possible. With those conditions, any fires that do start could spread rapidly.
Parts of eastern Las Animas county, along with most of Huerfano County and the San Luis Valley are under a high wind warning until 4:00 p.m. Saturday.
Concerns for fire danger stretch into must of western Kansas, northeast New Mexico, the Oklahoma panhandle, as well as portions of northwest Texas. Parts of those areas could see temperatures in the 60s and 70s, along with strong winds.
The NWS recommends avoiding any activities which could start a fire.