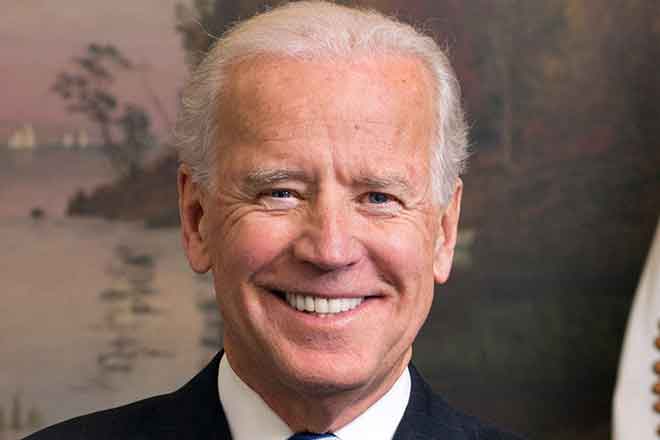 Published
Friday, November 6, 2020
(The Center Square) - After days of whittling away at President Donald Trump's early vote advantage in Pennsylvania, former Vice President Joe Biden took the lead thanks to mail-in ballots Friday morning.
Unofficial totals showed Biden with 3,295,319 votes in Pennsylvania in the ongoing count, and Trump with 3,289,725. That gave Biden a lead of 5,594 votes.
Trump's struggles to clinch the state's 20 electoral votes isn't reflected down ballot, where troubled Republican incumbents won by wide margins - including U.S. Rep. Brian Fitzpatrick from Pennsylvania's first congressional district that covers the Philadelphia suburbs, where Biden remains popular with its younger, bluer voters.
Statewide offices also tipped in Republicans' favor, with Democratic incumbent Treasurer Joe Torsella 2 points behind Republican challenger Stacy Garrity as of Friday morning.
Timothy DeFoor, Republican candidate for Auditor General, leads Democratic challenger Nina Ahmad by 5 percent. The winner will replace Eugene DePasquale, who lost his bid to unseat Republican Rep. Scott Perry in the state's 10th congressional district on Thursday by more than 9 percent.
Ballots postmarked Tuesday and received by 5 p.m. Friday must be counted under state law. Secretary of State Kathy Boockvar told reporters Thursday that thousands of ballots arrived three days after the primary election in June, however the department expects a smaller number of late-arriving votes this time around.
Pennsylvania's primacy in the presidential race was also slipping away after Biden took the lead in counting in Georgia overnight. That swing gave Biden another path to the 270 electoral votes he needs to claim victory even if he loses Pennsylvania, given that he was also holding onto leads in Arizona and Nevada. Trump retained leads in North Carolina and Alaska, but given Biden's 264-214 lead in unofficial electoral standings, those two plus Pennsylvania would not be sufficient to grant the president a second term.