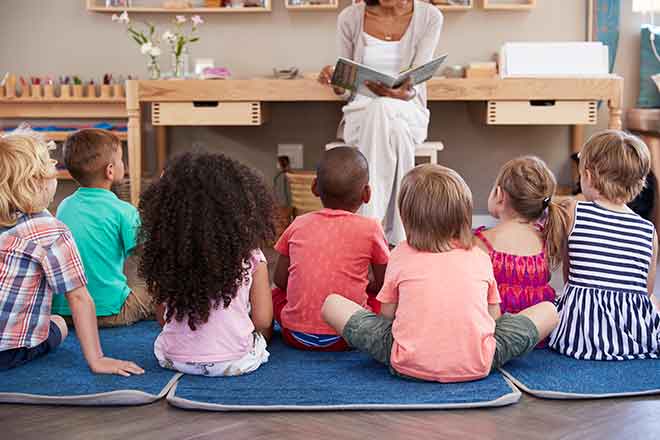 Published
Sunday, January 15, 2023
(The Center Square) - Kansas Governor Laura Kelly signed an executive order that she hopes will improve early childhood care and education.
The Democrat signed Executive Order 23-01, to establish the Early Childhood Transition Task Force on Tuesday. This task force will review the state's early childhood programs and work on, "developing a roadmap for the creation of a new state, cabinet-level agency focused solely on supporting the success of our youngest Kansans," according to a press release from Kelly's office.
"Yesterday, I laid out a vision for my next four years, to make Kansas the best place in America to raise a family," Kelly said in the release. "Today we are taking a significant step forward in pursuit of that goal," Governor Kelly said. "Giving Kansas kids the strongest start to life is the best possible investment we can make. This task force will determine how to make that investment most effectively."
The task force will examine the state's early childhood system, including its financing. The task force will focus on finding gaps, inefficiencies, and redundancies. Additionally, it will, "conduct a series of stakeholder engagement opportunities and draft a transition plan for the new agency," the release said.
The task force will include many different people, such as state government employees, business leaders, philanthropic organizations, early childhood service providers, and advocacy groups. Governor Kelly also plans to invite state legislators to join the task force.
Kansas Secretary of the Department for Children and Families Laura Howard praised Kelly for the action and said she hopes it will improve the state's early childhood services.
"Early childhood care and education is the cornerstone for a child's well-being," Howard said in the release. "I am excited to embark on this journey of collaboration, under the steady leadership of Governor Kelly, as we work to move early childhood policy forward to address the needs of Kansas families."
Secretary of the Kansas Department of Health and Environment Janet Stanek also praised Kelly's decision. She hopes it will reduce structural barriers to accessing early childhood services.
"I applaud the Governor for having the vision to create this task force," Stanek said in the release. "I look forward to collaborating with policy experts and others to align on early childhood policy development within a future agency that will bring greater efficiencies and eliminate structural barriers for families, communities, and businesses."
Melissa Rooker, executive director of the Kansas Children's Cabinet and Trust Fund, added that in the wake of the coronavirus pandemic, problems with the state's early childhood system became more apparent, and she hopes to see some of them addressed.
"The work of this new task force represents a commitment to the transformational change needed to create an early childhood care and education system that works for all Kansas families," Rooker said in the release. "The pandemic revealed the challenges in our current system, and we are excited to go to work developing an action plan to address barriers, gaps, and opportunities to serve our youngest Kansans more effectively."
Additionally, John Wilson, President of Kansas Action for Children, said that he looks forward to working with the task force to improve early childhood services in Kansas.
"Governor Kelly is a champion for Kansas children who understands that high-quality early learning opportunities and family support programs are among the best investments we can make as a state," Wilson said. "The best policies and proposals are those that have been shaped by diverse stakeholders, which is why I am excited for the work of this task force. It will build upon the strong, collaborative work that's been happening across state agencies to improve the health and well-being of children and families."