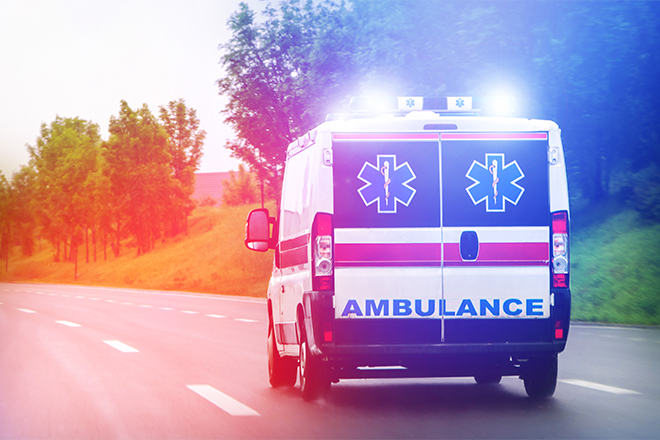 Published
Friday, May 13, 2022
May 15-22 is National Emergency Medical Service Week. During this week, the Kiowa County Hospital District will be honoring volunteers who have stepped forward, giving up quality time with their families, to provide care for community members in their time of need. The volunteers are few but dedicated and take care of the situations that come their way no matter what. They are your everyday heroes and very much appreciated for their dedication.
During the past few years, the Kiowa County Ambulance Service has become one of the strongest districts within the County.
Just to name a few of the accomplishments it has achieved: It has provided education to schools, community members and other agencies within the county. The agency has participated in training exercises to enhance members' skills while working with other agencies. The director has acquired grants to provide funding for much needed equipment and updated ambulances.
Volunteers being honored during EMS week include:
Drivers: Cheri Hopkins, Sheri Mendez, Jack Howard, Tammy Stum, Lane Stum, Tim Weeks, Chris Stum, Ken Flory, Kip Peck, Leisha Walsh, and Eunice Weber.
EMTs: Dawn Watts, Cheri Hopkins, Tammy Stum, Tristen Sheridan, Teresa Witte, Andrea Morgan, Elise Crockett, Jeni Black, Dianna Elliott, Eunice Weber, Rebecca Sorter, and Steven Schmidt.
To help celebrate EMS week, on May 18 at 1:30 p.m., weather permitting, and no emergency calls for the Flight for Life team occurs, Flight for Life will be landing a helicopter on the helipad west of Prairie Pines Assisted Living Center in Eads for training. The public is welcome to attend to support the Kiowa County Ambulance Service.
If you should meet one of these volunteers on the street, please tell them how much you appreciate them.
Thank you everyone for your support of Kiowa County Hospital District and its Ambulance Service.
If you are interested in joining our team of dedicated volunteers as a driver or EMT, please contact, Eunice Weber Ambulance Director at 719-438-5900 for more information. EMTs and Drivers NEEDED!