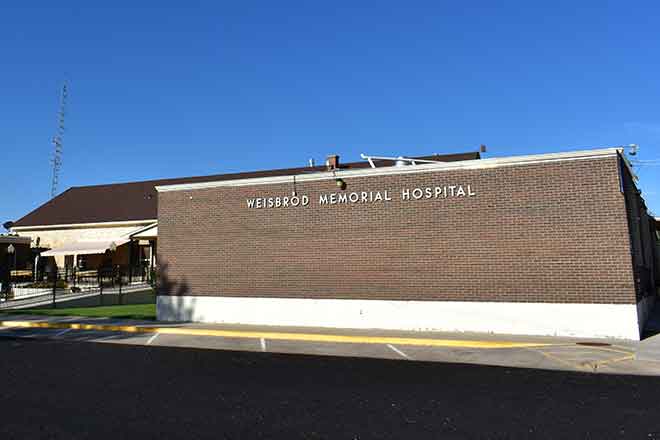 Published
Saturday, August 13, 2022
A warm welcome to the newest members of our Caregiver Team!
Cindy Krei, welcome back to dietary!
Office and Staffing Changes at KCHD
We are expanding our business office personnel. Brandi Thompson and Dally Lessenden will cover the front office area; taking turns working the front desk while covering other duties for the fiscal services department. Braylynn Eder will be moving to the Annex.
The EMS Director, Russ Watson, will be moving into the HR office, to increase accessibility to this vital clinical department.
Beth Spady, HR, will be moving to the Annex. If you need activity money, change, etc., please call Beth or Shannon for assistance.
We are recruiting for a Clinical Services Coordinator. We have revised the position duties and the title after additional input and discussion.
We will be combining our Swing Bed Coordinator with Case Management duties that were previously covered under a social services job description. Darci Johnson will continue is this role with these added duties.
The Clinic Manager, Shaelynn Compton, will now report directly to the CEO.
Rachel Bletzacker will continue her duties as CNO.
Kiowa County Fair and Rodeo 2022 - Wednesday, September 7th through Saturday, September 10th
Fair weekend is going to be super busy in town. We have the Parade on Saturday as well as the Rodeo on Friday and Saturday. Our ambulance service will be covering the Rodeo on both days at 1pm and 6pm; in addition to participating in the Parade to throw out candy. Adding to the excitement of the weekend, we also have a HS football game at home to be covered by EMS. And let's not forget the All School Reunion this year that has also been scheduled during the Fair weekend. The population of Eads America is going to quadruple for a few days.
The search for a permanent CEO is underway
The KCHD Board has completed the candidate screening process as well as in person discussions. They are currently reviewing input received and contract terms. Stay tuned!
In the meantime, the Interim CEO agreement has been extended. Jeanette is still available and working onsite as well as remotely. If you have any difficulties reaching Jeanette, contact Beth in HR for assistance. Please also note there has been a change in the Clinic reporting structure. The Clinic Manager now reports directly to the CEO and not the CNO.
Calling ALL Caregivers and Community Members!
Interested in becoming an EMT? There will be several classes offered in the next few months. Stay tuned!
Do we need to still be wearing a mask at the hospital and clinic?
The short answer......YES!
State law requires people to wear masks to prevent the spread of COVID-19 and keep others safe.
KCHD requires masks in all patient care settings as well as areas where groups are unable to adhere to social distancing, REGARDLESS OF VACCINATION STATUS.
Latest Outbreak: MONKEYPOX
Monkeypox is a rare disease caused by infection with the monkeypox virus. Monkeypox virus is part of the same family of viruses as variola virus, the virus that causes smallpox. Monkeypox symptoms are similar to smallpox symptoms, but milder, and monkeypox is rarely fatal. Monkeypox is not related to chickenpox." (CDC, 2022)
KCHD will NOT be carrying the Jynneos "Monkeypox" Vaccine at this time due to the limited patient population qualifying for this vaccine.
Lab confirmed positives do NOT get vaccinated. As of right now, only those who have documented exposure can get vaccinated and Prowers County Public Health will be the provider of the vaccine, via state courier.
TPOXX is the treatment and only for those with lesions near eyes, severe involvement of anogenital region impeding urination/defecation or certain other severe cases. Public Health will work with CDPHE to petition the CDC for the medication when necessary.
If you believe a patient qualifies for the vaccine, please contact Prowers County Public Health at (719)336-8721.
Symptoms of monkeypox can include:
Fever
Headache
Muscle aches and backache
Swollen lymph nodes
Chills
Exhaustion
Respiratory symptoms (e.g. sore throat, nasal congestion, or cough)
A rash that may be located on or near the genitals (penis, testicles, labia, and vagina) or anus (butthole) but could also be on other areas like the hands, feet, chest, face, or mouth.
The rash will go through several stages, including scabs, before healing.
The rash can look like pimples or blisters and may be painful or itchy.
How's It Spread?
Monkeypox can spread to anyone through close, personal, often skin-to-skin contact, including:
Direct contact with monkeypox rash, scabs, or body fluids from a person with monkeypox.
Touching objects, fabrics (clothing, bedding, or towels), and surfaces that have been used by someone with monkeypox.
Contact with respiratory secretions.
This direct contact can happen during intimate contact, including:
Oral, anal, and vaginal sex or touching the genitals (penis, testicles, labia, and vagina) or anus (butthole) of a person with monkeypox.
Hugging, massage, and kissing.
Prolonged face-to-face contact.
Touching fabrics and objects during sex that were used by a person with monkeypox and that have not been disinfected, such as bedding, towels, fetish gear, and sex toys.
A pregnant person can spread the virus to their fetus through the placenta.
A person with monkeypox can spread it to others from the time symptoms start until the rash has fully healed and a fresh layer of skin has formed. The illness typically lasts 2-4 weeks.
How Can I Prevent Catching The POX?
Avoid direct contact with those infected. If providing direct care to those infected or who might be infected, wear proper PPE including gloves, gown, eye protection and mask. Wash your hands with soap and water!
Well-Child Exams & Sports Physicals
Eads Medical Clinic is offering Sports Physicals for all Grades. Come in for your Annual Well-Child Exam and your Sports Physical is FREE.
Sports Physicals apply to all school age children, including Preschool, College, Camp, Etc.
Consent Forms must be signed by a parent or guardian
$20 Fee for Sports Physicals without an Annual Well Child Visit. A Well-Child Exam may be Self-pay or billed to Insurance
Contact Eads Medical Clinic to schedule: (719) 438-2251
Monday - Friday 7:30am - 6:00pm; Saturday 9:00AM - 1:00pm