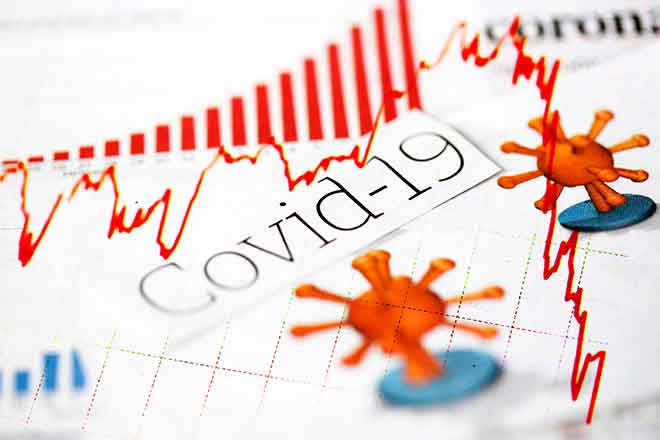 Published
Thursday, April 1, 2021
DATA
Cases 100
Hospitalizations 6
Deaths 4**
*These are cumulative totals as of 03/30/2021 4pm **Deaths in people with a recent positive COVID test
CASES PAST 7 days: 1
CASES PAST 14 days: 1
TESTS
Awaiting the data release once the new case is in the state system. This will increase the test positivity though one new case will not change anything for the dial. Keep accessing free testing if you have any symptoms!
NEWS
Kiowa County is dial level GREEN! https://covid19.colorado.gov/data/covid-19-dial.
We have not yet heard back from the state regarding the exemption to the mask order.
Please continue to wear your masks for now!
Caution still needs to be exercised as we all will determine how we move forward. COVID still exists! Get tested if you have symptoms and get vaccinated!
Vaccine is open to those 16 and up as of Friday April 2! Only one of the vaccines is available for those who are 16 and 17 and we will be ordering some of this vaccine!
Eads Medical Clinic is having a vaccine event on April 2! Call 719-438-2351 and as for Taran to schedule! The first 150 people will be vaccinated!
Restaurant workers can now get free at home testing. We are reaching out to local licensed restaurants and food service. See more at https://covid19.colorado.gov/pressrelease/cdphe-expands-at-home-covid-19.... Schools also have access to these tests so reach out to them if you have more questions.
COVID-19 variants have been identified in Colorado, and increasing numbers are being noted at the CDPHE lab. We are monitoring what this may do to vaccine effectiveness and transmissibility. We will report if any variant strains are identified in Kiowa County.
covid19.colorado.gov/espanol is the new Spanish website.
Stay home if not feeling well, cover coughs and sneezes, wash hands frequently or use 60+% alcohol-based hand sanitizer, wear a mask/face covering to contain any respiratory droplets and stay at least 6 feet from others. Minimize gatherings.
If you think you may have symptoms of COVID-19, or may have been exposed, please get tested! Call 438-5401 and ask for the lab. If you are having severe symptoms such as significant trouble breathing, etc. call 911.
Call 719-438-5782 or 719-336-8721 with questions.
You can check https://covid19.colorado.gov for information or email pcphdirector@prowerscounty.net with any business/event plans or questions.
We appreciate your patience in this busy and trying time!