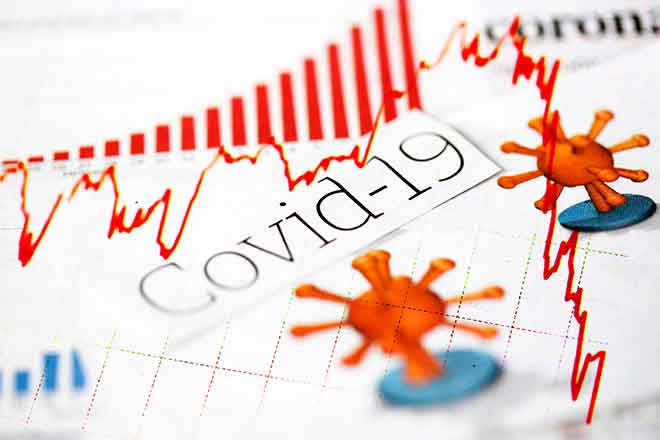 Published
Thursday, March 18, 2021
DATA
Cases 99
Hospitalizations 6
Deaths 4**
*These are cumulative totals as of 03/16/2021 4pm **Deaths in people with a recent positive COVID test
CASES PAST 7 days: 0
CASES PAST 14 days: 0
TESTS
Kiowa county is currently at 0% 7-day average test positivity, the same as last week. Our goal is to keep this less than five percent
Kiowa County is dial level BLUE https://covid19.colorado.gov/data/covid-19-dial. New orders are expected next week.
NEWS
Vaccine phasing expands to include 1B.4 March 19, 2021.It includes those age 50 and older, those age 16-49 with 1 or more chronic health conditions, those working in Higher Education, Food/restaurant workers, manufacturing, US Postal Service, Public Transit, Public Health, Human Service workers, Faith leaders, Direct care providers who work with those experiencing homelessness, Journalists, and those necessary for continuity of local government. Details and the list of chronic health conditions are listed at covid19.colorado.gov/vaccine. Approved vaccine providers for the public in Kiowa County include KCPH, Weisbrod Memorial County Hospital and Eads Medical Clinic. If you are on multiple waitlists, please let the other facilities know if you get your vaccine so that your spot can be given to someone else.
Restaurant workers can now get free at home testing. We are reaching out to local licensed restaurants and food service. See more at https://covid19.colorado.gov/press-release/cdphe-expands-at-home-covid-19-testing-program-to-restaurant-workers
Schools/athletics: Proms are a go! We are working with the schools to help support a safe event. Graduation ceremonies are also a go and we are awaiting final recommendations from the state.
COVID-19 variants have been identified in Colorado, and increasing numbers are being noted at the CDPHE lab. We are monitoring what this may do to vaccine effectiveness and transmissibility. It appears that one of the antibody treatments does not work on one of the variants so treatment options may change soon.
We are aware of the multiple barbecues being held this weekend to promote ranching. PLEASE follow guidance to keep our counts low. We want to be able to move into the anticipated less restrictive dial!
covid19.colorado.gov/espanol is the new Spanish website.
Stay home if not feeling well, cover coughs and sneezes, wash hands frequently or use 60+% alcohol-based hand sanitizer, wear a mask/face covering to contain any respiratory droplets and stay at least 6 feet from others. Minimize gatherings.
If you think you may have symptoms of COVID-19, or may have been exposed, and are interested in testing, call 719-438-5401 and ask for the lab. If you are having severe symptoms such as significant trouble breathing, etc. call 911. There will be a new lab for free community testing starting next week to better serve those needing to be tested who are asymptomatic.
Call 719-438-5782 or 719-336-8721 with questions or to schedule your vaccine appointment.
You can check https://covid19.colorado.gov for information or email pcphdirector@prowerscounty.net with any business/event plans or questions.
We appreciate your patience in this busy and trying time!