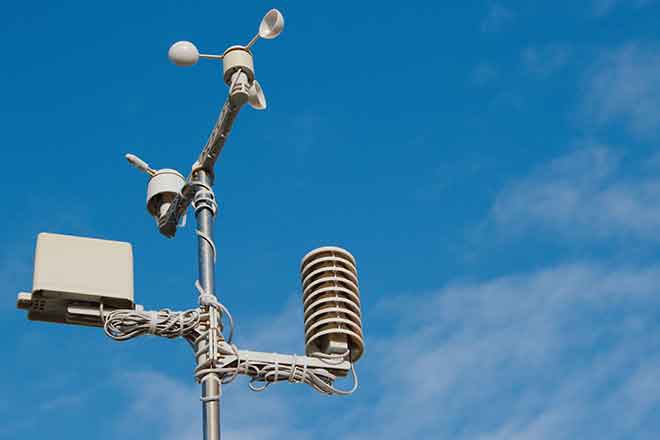 Published
Saturday, February 15, 2020
The weather just keeps getting better throughout the weekend, with sunshine and 60 degrees by Sunday afternoon.
Scattered snow showers are possible from Monday into Tuesday, with the highest chance at 50 percent Monday night and temperatures dropping into the teens.
Wednesday night is looking like the coldest, with clear skies and temperatures near 10 degrees.
We will be on the rebound from February 21 through 24, with a nice warming trend to between 55 and 60 degrees during the day.
Here is your Colorado weather fact of the week: the strongest wind ever recorded in Colorado is a 148-mph gust on Monarch Pass in February 2016. Monarch Pass is in the west central portion of the state, west of Pueblo and Colorado Springs.
We have two planets in our evening sky this week. Venus continues to be the brightest and highest to the southwest, with the planet Mercury near the horizon to the southwest. Mercury is the closest planet to the Sun, follow by Venus, and the Earth is the third rock from the Sun. Remember that TV show?
If you have any questions or comments you can always reach me at weather1@charter.net.