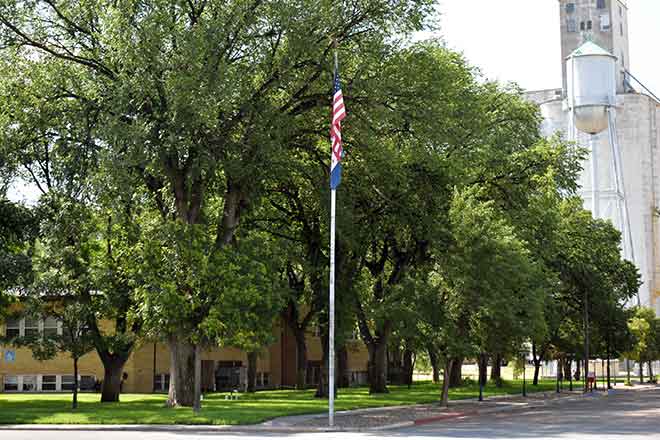 Published
Sunday, October 14, 2018
RESOLUTION 2018-5
KIOWA COUNTY'S RESOLUTION TO OPT OUT OF SENATE BILL 152
A Resolution submitting to the registered electors of the County of Kiowa at the November 2018 General Election a ballot question to authorize the County to provide high-speed Internet service (advanced service), telecommunications service, and/or cable television service, either directly or indirectly, with public or private sector partners, as permitted with voter approval by Article 27, Title 29 of the Colorado Revised Statutes.
Whereas, Access to high-speed broadband network is essential to the future of Kiowa County communities in the twenty-first century; fast, affordable and reliable internet service is critical for job growth, business attraction, enhanced educational opportunities and improved health care, among other things; and
Whereas, Kiowa County participated in a Broadband study ln 2017 to identify underserved and unserved areas of Kiowa county and successful implementation of the study requires partnering with our established area providers to assure sustainable operations; and
Whereas, in 2005 the Colorado General Assembly adopted Senate Bill 152, codified at C.R.S. 29-27-101, et seq., which provides that before a local government may provide telecommunication services, advanced services or cable television service an election must be held on the question of whether the local government shall provide the services; and
Whereas, the effect of Senate Bill 152 has been to restrict the County's right to improve the connectivity either through the provision of direct services or through partnerships with the public or private sector; and
Whereas, the Board of County Commissioners finds re-establishing the telecommunication rights would allow partnering to implement the Broadband study
"Whereas, While Kiowa County does not have a public fiber network and has no plans to create a broadband utility, voter approval of a County S.B. 152 override measure would serve as an important step forward to position the County to explore a variety of possible opportunities , to partner with public or private organizations to enhance the availability and affordability of high speed Internet to users within the county or utilize County assets that may become available in the future to serve the broadband needs of the county.
Whereas, Passage of the Kiowa County S.B. 152 override measure would not prevent any private business, including existing broadband providers, from initiating or continuing to provide these services.
Therefore
The following ballot question shall be submitted to electors at the November 2018 general election:
Without increasing taxes shall Kiowa County re-establish the county's right to provide all services restricted since 2005 by title 29, Article 27 of the Colorado Revised Statutes described as "Advanced Services", "Telecommunication Services", and "Cable Television Services" including providing any new and improved high bandwidth services and facilities based on future technologies utilizing existing or new community owned infrastructure either directly or indirectly with public or private sector partners as expressly permitted by same statute?
YES - -
NO --
Be it further resolved
For reasons stated above, the county of Kiowa supports the November 2016 ballot question regarding the county re-establishing the right to partner indirectly or directly with public or private sectors to provide advanced telecommunication services without increasing taxes.
The Board of Kiowa County Commissioners urges the citizens of Kiowa County to fully inform themselves about the ballot question before voting and to vote "YES" on the ballot question.
Entered into this 13day of September, 2018.
BOARD OF COUNTY COMMISSIONERS
/s/ RICHARD SCOTT, CHAIRPERSON
/s/ CINDY MCLOUD, COMMISSIONER
/s/ DONALD OSWALD, COMMISSIONER
ATTEST:
/s/ DELISA WEEKS, CLERK TO THE BOARD OF COMMISSIONERS
KIOWA COUNTY, CO