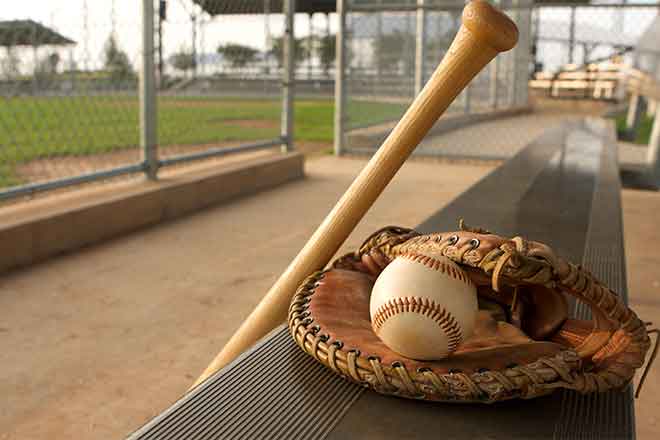 Published
Monday, April 9, 2018
Veteran Lamar Community College Baseball coach Scott Crampton reached a big milestone over the weekend, winning the 1000th game of his coaching career.
Sunday, Runnin' Lopes Baseball hosted a doubleheader with Otero Junior College at Merchants' Park. The Lopes won the first game 4-1, to earn the 1000th win, but they didn't stop there. They celebrated with a sweep of the Rattlers by winning the second game 5-4, pushing Coach Crampton's win total to 1001.
Crampton reflected on the milestone, which he said was built one step at a time.
"Honestly, when you start out coaching you never think about the milestone wins because you are so caught up in the day-to-day process of making kids better. As the 500th, 800th, 900th wins come, you finally start to think maybe someday the 1000th will come." Crampton said. "1000 either means you're old or did something right along the way - or both."
Win No. 1000 comes at the tail-end of a long, illustrious career for Coach Crampton, who built Lopes Baseball into a nationally recognized program and currently serves as LCC's athletic director.
"It truly has been a pleasure working for Lamar Community College and the many great individuals and teams I was fortunate enough to coach," Crampton said. "100 percent of the credit goes to the players."
Lamar Community College president Dr. Linda Lujan expressed her admiration and gratitude for Crampton's quarter-century off service.
"This is an important milestone for Scott and LCC. We are fortunate to have had a man of his caliber providing leadership to young players for so many years," Dr. Lujan said. "Congratulations Coach Crampton and thank you for being one of the best role models I have ever known."
With over 24 seasons with the Runnin' Lopes, Coach Crampton's record currently stands at 1001-442 (.694). During his tenure, the LCC Baseball team has accrued fourteen Empire Conference titles, nine Region IX titles, and one World Series appearance (2002). The Lopes have also had three seasons of 50 or more wins and nine of 40 or more.
Under Coach Crampton's leadership, a large number of LCC players have advanced their baseball careers; 230 sophomores have gone on to play at four-year colleges or universities with 32 signing professionally.
Many of Coach Crampton's players also received individual honors under his tutelage. Over the years, 22 players were selected as All-Americans, while another 36 earned Academic All-American honors. A total of 104 players have been selected First Team All-Region in the last 24 years.