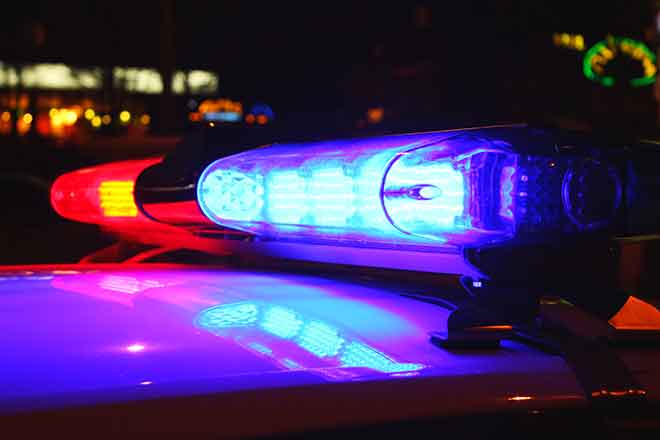 Published
Sunday, December 27, 2020
Graduation for Law Enforcement Training Academy at Otero Junior College in La Junta was to have taken place December 9, 2020. Due to COVID-19 restrictions, graduation was rescheduled as a virtual event and moved to December 18.
Fifteen cadets started their intense training August 18. The course is designed for these future law enforcement officers to serve in rural communities. The LETA is a one semester, 40 credit-hour certification program providing the necessary skill to succeed in law enforcement. LETA offers not only classroom but hands-on training for investigations, communication, arrest control, firearms training and law enforcement driving skills.
Two Kiowa County residents, Kayla Murdock and Josh Robertson, both from Sheridan Lake, were among this semester's graduates.
The opening remarks from Vincent Fraker included playing a recording of bagpipes and the pledge allegiance to the flag.
OJC President Dr. Timothy Alvarez thanked the students for choosing law enforcement as profession, especially during troubled times. Dr. Alvarez also thanked family and friends supporting the students.
Student speaker Howington told his fellow students to "not to become complacent; don't forget who you are and to be the best you can be."
Murdock, student speaker, thanked all those who have supported her. She especially thanked her fellow students for their support. Kayla stated she wasn't sure how she would be treated as the only female in the class, but was soon put at ease, and considers her classmates to be like brothers who she can call on and count on to come to her aid if needed.
Fraker, before presenting each with a Certificate of Completion, told the cadets they will make a difference from the simple handholding to responding to a critical situation.
"Keep your integrity, be accountable for yourself," he stated.
Special awards
Tomas Parker, Top Academic Student
Ian Turner, Top Firearms Student,
Noah Sartori, Top Arrest control Student
Daniel Almiron, Top Driving Student
Kayla Murdock, Top Cop
Kyle Howington, Top Cop
Law Enforcement Oath of Honor
On my honor, I will never
Betray my integrity, my character
Or the public trust.
I will always have the courage to hold
Myself and others accountable for our actions.
I will always maintain the highest ethical
Standards and uphold the values of my
Community, and the agency I serve
Congratulations to each of these students.