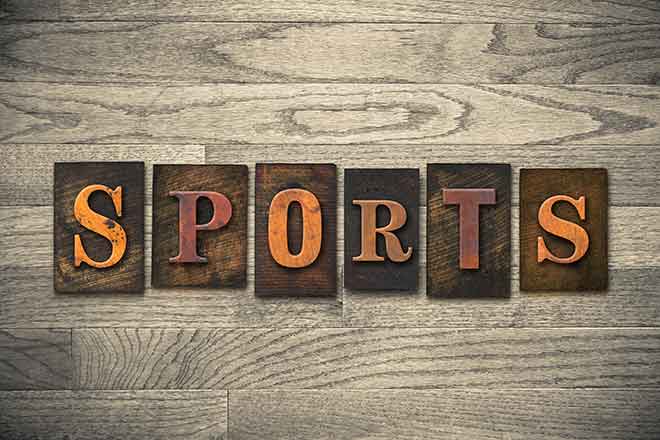 Published
Sunday, February 9, 2020
Coming off another 2nd Place team finish in Crowley County, the County Line Rivals came home with 4- 1st place finishers, 3 - 2nd place finishers, and 1 - 3rd place finisher. Crowley County came away with the 1st place finish with 144 points to County Line's 136.5.
Wrestling his last match of the 2019-20 season, Christopher Torres, has been a vital part of the team although he could not "fit" in an open weight class for the Rivals. Torres has been wrestling Junior Varsity throughout the year and that speaks volumes for this young man's character. In an 8-man, tough 170-pound bracket, Torres met up with #2 seed Grayden Flint of Holly and was defeated with a 1:36 pin. His first-round consolation match was up against Curran Holloran from Crowley County and Torres fought for the 6-5 decision win. He was then eliminated with a fall in 2:20 from Kaleb Rehm from John Mall. Torres ends his season with a 10-15 record and will be returning next year as a vital asset to the team.
Ty Michael at 106 pounds has been coming on strong the last few weeks, finished with a 2nd place this week. Michael started his 8-man bracket, first-round, against Trent Eichler from Trinidad where he put the Miner flat in 0:55. Advancing to face Dominic Gauna from Rocky Ford, Michael had to put all his guts on the line and came away with a 3-2 decision win. The championship match Michael's ran into a brick wall against Benny Carl Gonzales from Rocky Ford going down 16-0. His efforts for the day did land him a 2nd place finish. The younger Michael brother could be making his first trip to state if he stays focused and wrestles a strong regional tournament.
At 113 pounds, Brenden Reifschneider had a tough day in his 8-man bracket where he was defeated by Dillon Buford from Crowley County 15-0, and Mateo Martinez from Rocky Ford in 2:17. Reifschneider will be represent County Line at regionals at this weight. There have been many upsets at the regional tournaments and Reifschneider could be the Rivals' 113# surprise.
Tate Krentz was #2 seed in his 8-man bracket, and he wrestled his way to the finals with a pin over Anthony Tomassoni from Custer County in 0:32 and Isaiah Camacho from Crowley County in 3:54. Chris McKenna, a salty wrestler from John Mall was his championship opponent and Krentz couldn't get things to fall in place and he fell in 1:41. Krentz was able to finish with a 2ndplace medal. Krentz has all the ability to make his way through regionals and get his first trip to state.
Aiden Michael ended the day on top of the 145-pound bracket, getting in two strong pins after his first-round bye in his 8-man bracket. Robert Roe from Fowler took Michael to the final period but was called pinned in 5:44 and Michael's championship opponent, Ky Bandy from Limon didn't last quite as long getting pinned in 5:21. Michael will be representing the Rivals in this weight class next week and finishing 1st at Crowley will give him two more tallies to his win record and the confidence for a return trip to Denver.
With nine wrestlers in the 152# bracket, it was seeded as a 16-man with Rival's Cade Zordel getting the #2 seed. After getting a first-round bye, Zordel pinned his way through to place #1 for the day. His pins included Will Stites from Rocky Ford in 1:43; Gaige Hilferty from Limon in 2:46; and then Jadon Huerta from Rocky Ford in 5:00. The Rivals look for Zordel to wrestle just as strong next week for Regionals and get his first state appearance.
At 160 pounds, Angel Soto Delgado failed to place in his 8-man bracket but did wrestle strong against his opponents and pulled off a win to add to his record for seeding next week. He fell by pin to Izaiah Tapia from Rocky Ford in 5:39; won by pin in 1:48 over Zach Auchterlonie from Crowley County and lost by decision 7-4, to Zachary Armour from Stratton. Is this the year for an upset in 160#? Angel Soto Delgado has his chance to do it this next week!
A.J. Wilk, at 170#, also did not place in his 8-man bracket in Crowley. Wilk had a first-round win against Curran Holloran from Crowley County, 11-6; but fell to Grayden Flint from Holly in 0:33 and Gabe Schubarth from Limon by decision, 5-3. Wilk will no doubt up his matches for the regional tournament next week to make his 2nd appearance at state.
Jaime Ibarra was again getting top honors as he finished 1st place in his 8-man bracket at Crowley. With a first-round bye, Ibarra then went on to pin Wyatt Vigil from John Mall in 1:17 and with a technical fall in 5:02, 17-0, had Justin Wright from Baca County defeated. Ibarra will be wrestling his last regional tournament for the Rivals, so everyone looks for him to make it count.
Freshman, Brooks Jones had a great day on the mat with his 1st place finish in his 3-man round robin 195# bracket. His first match was against Jon Rosales from Holly which he had pinned in 3:45 and his last match was with Tyler Martin from John Mall who was also pinned before the final buzzer, in 5:54. Jones has been wrestling strong and he could come out of regionals with a trip to state.
The Rivals' 220 pounder, Taite Johnson, was in a 5-man round robin bracket so he faced everyone Saturday. Johnson pinned Kevin Tillman from Rocky Ford in 1:01; pinned Christopher Williams from John Mall in 0:41; Wyatt Vermeer from Byers in 1:34; put couldn't overcome Jacob Armijo from Trinidad and was called pinned in 1:27. Johnson has been also wrestling strong as a first year sophomore, watching from the sidelines last year with a season ending football injury, but has the fire in him to dominate at regionals and see his first trip to state.
Chase Stolzenberger represented County Line in the heavy weight division at Crowley and he came home with a 3rd place medal for his efforts. It was also a 5-man round robin, so you get a chance at everyone. Stolzenberger got a first-round bye, then pinned Marcus Lopez from Sargent in 0:29. His second match went to his Stratton opponent, Justin McCormick in 0:22. The third match was also a loss by pin to Chance Wiening from Trinidad in 1:45. The last match Stolzenberger turned Jasper Smith from Fowler to his back in 2:20. Stolzenberger has made a state appearance and he has the opportunity to make a return trip when everything falls into place at regionals.
The Regional Tournament will be held Friday and Saturday, February 14-15, in La Junta with starting times to be announced. Grab your Valentine date and head on over to watch some exciting action.