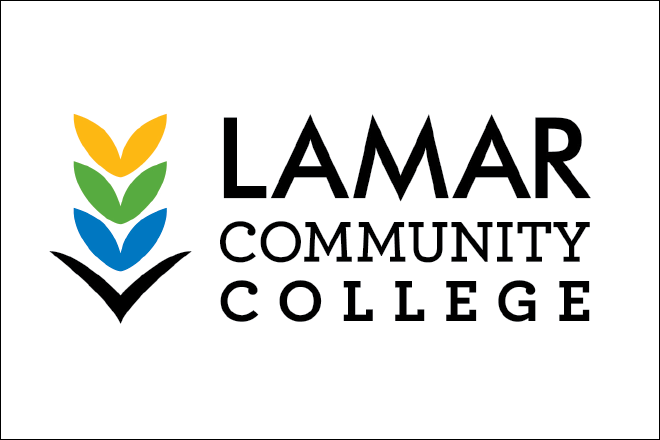 Published
Saturday, October 14, 2017
Lamar Community College Foundation is making final preparations for its first annual Boots, Bling & Blessings celebration Saturday, October 21, at 6:00pm in the LCC Equine Complex.
Presented by Secom/Southeast Colorado Power Association, the event was created so the Foundation can connect with donors and community members who have made a significant difference to the College and LCC students in the last few years. Community members are encouraged to attend and meet LCC Foundation scholarship recipients. It will be a relaxing opportunity to join other community members to have fun and celebrate.
The Foundation will also make several special presentations on behalf of the foundation and college.
The Foundation is grateful for all of its sponsors, including:
Blue

Colorado Mills

Cruikshank Realty

R. Farmer LLC

High Plains Community Health Center

Ed & Linda Lujan

Joe & Carla Spitz

Gold

Buzzard's Roost

Community State Bank

Heath & Turpin & Son

JBS/Five Rivers

Lamar Auto Parts/NAPA

Sodexo, Inc.

Weitgenant Trust

White

BJ's Burger & Beverage

Core Financial

Edward Jones Investments Theron Hammer

Tri County Ford Lincoln

Valley National Bank

Green

Ace Tire Service

Airgas Intermountain

Anderson & Co, PC

Anna Carere/State Farm Insurance

Gobin's

Bette Matkowski

Pocket Shot

Cheryl Preisser
W.H.O. Manufacturing
Tickets are $75.00 per couple or $40 for single ticket. All proceeds benefit the LCC Foundation and its efforts in providing additional resources to students, the college, and our communities. There will be food, non-alcoholic beverages, wine & beer served.
Boots, Bling & Blessings will also present an excellent opportunity to bid on unique silent auction items.
The LCC Foundation recently mirrored the College's strategic planning efforts and issued a purpose statement: "Mobilizing community and philanthropic resources to support Lamar Community College as it enriches lives through learning." The Foundation Board created strategic fundraising priorities in the areas of scholarships, program development, and capital campaigns.
For additional information or to purchase tickets to Boots, Bling & Blessings, visit my.pingg.com/BootsBlingBlessing.