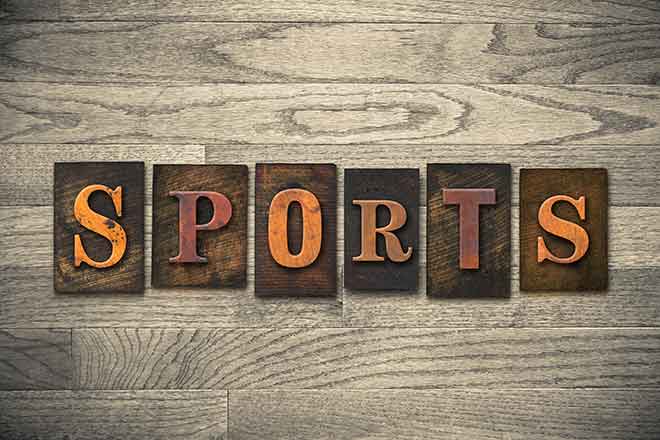 Published
Monday, September 10, 2018
The first match was a too-close-for-comfort win, and the second was a tense almost-but-not-quite loss. Together, they may have unlocked the potential of a team in need of an awakening.
The Lamar Community College volleyball team played its most impressive and consistent volleyball of the young season during a 4-1 showing at the Blue Mountain Inn & Suites Invitational at Colorado Northwestern Community College in Rangely, Colorado, over the weekend.
A Thursday-night win against the host Spartans, followed by a four-set loss to Utah State University-Eastern the next morning helped the Lopes - coaches and players alike - reflect on what held them back and correct course. The 25-27, 25-23, 22-25, 21-25 loss was the first of four straight matches in which the Lopes stayed true to themselves and played their own brand of volleyball.
"We were focused on the process after a frustrating Thursday night and, even though we lost, we felt like we had played an overall better game than we did during our win the night before," LCC head coach Dante Geoffrey said.
"We were able to sustain that throughout Friday and Saturday and finish on a nice three-match win streak."
Lamar (10-4) beat the host Spartans in five (23-25, 25-20, 25-16, 19-25, 15-11) in a match played in front of a lively home crowd following an eight-hour bus ride. Neither of those factors, however, caused the Lopes to get in their own way as often as they did.
"Our answer to any adversity was to keep playing harder and harder but we never engaged our eyes or our brains, and the result was a narrow, ugly win," Geoffrey said. "Later that night we reevaluated a few things and agreed to let that match go and take a positive mindset into Friday morning."
Sophomore setter Emily Longnecker started an All-Tournament Team weekend with 46 assists, seven kills (.417 hitting percentage) and six digs. Freshman outside Charlene Hosly scored 18 kills (.333 hitting percentage), and had a team-high 12 digs to go with two aces. Freshman opposite Cassidy Dotter had six kills (.357 hitting percentage) and freshman Kami Steinbacher came off the bench to score 14 points with a stellar serve, which also netted her two aces in the third set.
"Kami was a great boost in that match. We had hit a lull and needed someone ready to step up and provide a spark," Geoffrey said. "Her serve was as good as it's been all year and it was the catalyst for a couple nice runs we had in those middle sets."
The Lopes got their second win of the weekend in straight sets against Region IX North's Central Wyoming College. The Rustlers provided a good test of the Lopes' newfound resolve, and Lamar answered with a 25-21, 25-21, 25-21 victory.
Longnecker averaged double-digit assists/set for the first of three matches with 34. She also had 11 digs and two aces. Mikovic put down 14 kills (.306 hitting percentage) while recording three blocks and six digs. Hosly scored 12 kills, eight digs, three blocks and two aces. Polanco added eight digs and Cooper-Watson scored four kills (.300 hitting percentage).
"We had a lot of people contribute this weekend, but Emily really took charge of the offense and things flowed very well around her," Geoffrey said. "Not only were the sets where they needed to be, but her in-game decisions were spot on."
Another challenge from Region IX-North awaited the Lopes Saturday morning in the form of Western Wyoming Community College. The Lopes took a 2-1 lead after a dominant 25-13 third-set win, but a fourth-set let down (23-25) put the Lopes in another winner-take-all situation.
"I won't say we should have won in four, but it sure feels like we could have," Geoffrey said. "Western Wyoming has a lot of talent and posed a couple match-up problems for us, but I think we relaxed a little after that third set made it seem like the win would come easy, which of course no win never does."
The Lopes clinched the match behind nine kills in a 15-9 fifth set.
"Our goal is to control the game and dictate play as much as possible, and obviously if we are scoring 75 percent of our points on kills, we're doing a good job of it," Geoffrey said.
Sophomore outside Anamarija Mikovic and Hosly each had four kills in the decisive set, finishing a pair of outstanding performances. Mikovic totaled 21 kills (.333 hitting percentage) 12 digs and three blocks. Hosly had 27 kills (.444 hitting percentage), 11 digs and two aces. Dotter and Longnecker each had a kill in the final frame, while Longnecker had an ace as well.
The final match of the weekend allowed Lamar to exercise some demons in a rematch against Colorado Northwestern. The Lopes took full advantage of this opportunity and swept the Spartans 25-15, 25-21, 25-10.
Mikovic led the way with 12 kills (.345 hitting percentage), six digs and three blocks. Longnecker had 29 assists and six digs, and Polanco totaled 13 digs. Cooper scored three kills and two blocks and sophomore Alex Riley added two kills and a pair of blocks.
"That's what it should look like, that was everyone doing their job and us taking care of business as a whole," Geoffrey said. "I don't think we would have played as well as we did on Saturday had we not struggled on Thursday. It was an eye-opener for us, for sure, and I think we can see who we are and what we need pretty clearly now."
The Lopes will travel north to Sterling, Colorado, for Northeastern Junior College's Pizza Hut Invitational on Friday. Lamar will play three more matches against Region IX-North teams (Eastern Wyoming College, Sheridan College and Laramie County Community College) as well as Cloud County Community College.
"We haven't been to this tournament the past couple years and I think it will be a great experience for us. The North is always an imposing conference and we're excited to have another weekend during which every game is a challenge," Geoffrey said. "This is the toughest schedule Lamar has played in a long time and it's helping us elevate our play and our mindsets."
Friday's schedule:
vs. Eastern Wyoming, 6 p.m.
vs. Cloud County, 8 p.m.
Saturday's schedule:
vs. Sheridan, 10 a.m.
vs. Laramie County, 2 p.m.