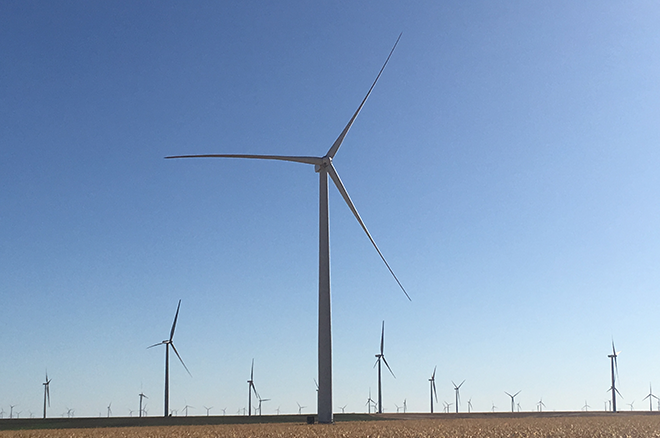 Published
Friday, January 13, 2023
(The Center Square) - A bill that limits Illinois counties' power to regulate wind and solar farms is headed to the governor's desk after the previous General Assembly approved the measure.
Sponsors of House Bill 4412 in the 102nd General Assembly that ended Tuesday say it is needed to better attain the state's renewable energy goals.
"It's been clear that we need to do some permitting reforms that will provide reasonable limits on the restrictions that counties can place on the construction of renewable energy," state Rep. Robyn Gable, D-Evanston, said.
Proponents said some counties have more development than others that have been restricting such projects, so the state needed to step in.
Central Illinois farmer Leon Corzine said 78 out of 102 counties have voiced opposition to the measure because the law would take away local control from county governments.
"That is the entire job of a county and county boards, is to protect the county and do what is best for the individual counties," Corzine said.
State Rep. Avery Bourne, R-Morrisonville, said the legislation trumps a recent measure that gave counties local control.
"I cannot adequately express the frustration and the disenfranchisement my constituents and many rural Illinoisans feel when they see this kind of legislation passed that goes directly against a policy passed just two years ago," said Bourne.
Gov. J.B. Pritzker has gone on record saying he would not support legislation or create statewide controls over the siting of wind or solar farms.
"No, if fact I've specifically avoided that," he said last August. "We've got to have a continuous conversation, the one that we've been having for years now between the state and local governments and local control so that we decide together about siting."