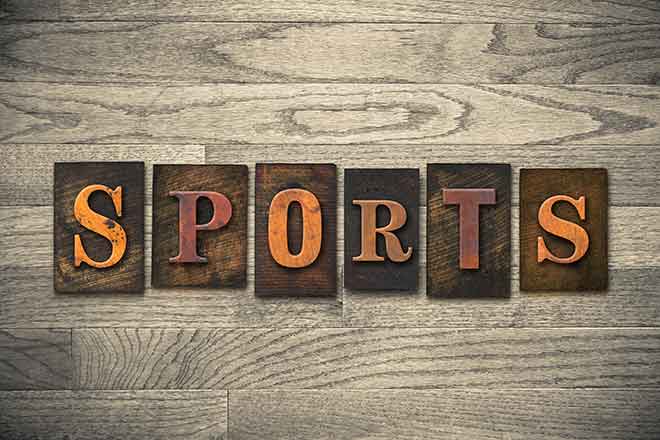 Published
Saturday, August 25, 2018
The Lopes know that whatever the 2018 season has in store for them, it won't come easy, but it will be worth it.
With only four returners joined by 11 newcomers, the Lamar Community College volleyball team will rely now more than ever on its strong culture, veteran leadership and team unity as they fight through a schedule peppered with perennial powerhouses and National Tournament hopefuls.
"As we try to advance as a program we continue to punch up in an attempt to prove to those who overlook us that we are a team to be reckoned with," LCC head coach Dante Geoffrey said. "This is a squad is ready for the challenge. They've shown it all preseason. They don't back down."
Returning sophomores Emily Longnecker, Anamarija Mikovic, Sarah Polanco and Alexandra Riley have set the tone during the season's first few weeks and have helped bring Lamar's 10 freshmen and one transfer sophomore up to speed. In Geoffrey's third season at the helm of the Lopes, the veteran players know what's expected of the team, and the eager crop of first-year players have bought into the culture that's been forged in the previous two years.
"These sophomores have done and will do everything they can for the good of this program," Geoffrey said. "The work they put in on the court and behind the scenes is incredible. And of course, none of that would matter without the teamwork and maturity of our freshmen. Everyone seems to understand that with our goals, and our schedule, it's going to take a team effort."
Lamar's 2018 schedule is its most foreboding in years, featuring three teams that opened in the top 20 of the NJCAA Division I Women's Volleyball Rankings. The Lopes will play No. 4 Western Nebraska at least twice in 2018. Lamar takes on the 2015 National Runners-up first on Sept. 28 in Lamar, then on Oct. 12 in Scottsbluff, Nebraska. Lamar faces reigning Region IX-North champ No. 12 Laramie County on Sept. 15 at the Pizza Hut Invitational in Sterling, Colorado. Lamar then travels to Clarendon, Texas, to take on No. 20 Blinn College, the 2014 National Champions, on Sept. 21.
"Western Nebraska is a constant. They're like death and taxes," Geoffrey said. "But where in the past they might be the only top-five or even top-ten team we'd face in a season, they'll be one of several elite teams that will help us prepare for a tough conference slate and regional tournament."
Another three scheduled opponents were ranked in the top 20 at some point during the 2017 season. Region-IX foe Northeastern Junior College finished the 2017 regular season ranked 17th in the nation. Lamar hosts NJC in the Region IX opener on Sept. 27, and travels to NJC on Oct. 11. Utah State University-Eastern, which was ranked as high as 18 for multiple weeks, awaits the Lopes at Colorado Northwestern's tournament on Sept. 7 in Rangely, Colorado. Finally, Lamar will get a rematch with Indian Hills, which was ranked seventh in the nation when the Lopes fell in straight sets last season. The Lopes will battle the Warriors on Aug. 31 at Otero Junior College's tournament in La Junta, Colorado.
"It's not going to let up, it's going to be every weekend, and that's exactly what we want," Geoffrey said. "We know that when we get into Region IX-South play we have to be at our best every single match, and I think this will help prepare us.
"This is a team more than willing to accept and embrace a challenge, and we can't wait to see how it all plays out."
2017 season highlights
Third-place finish at Region IX-South Tournament
Three All-Tournament players, Region IX-South Tournament
NJCAA National Player of the Week (Anamarija Mikovic, Week 10)
One All-Region Player
Win at Northeastern JC, first in program history
First winning record since 2013