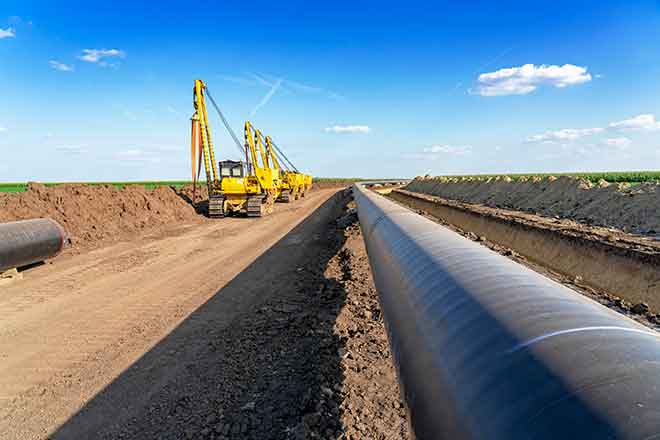 Published
Monday, December 5, 2022
(Prairie News Service) There's a new dynamic in the fight over a proposed carbon pipeline for North Dakota and other Midwestern states. Counties are exploring drafting local rules in case the project wins final approval.
Summit Carbon Solutions wants to capture carbon dioxide from ethanol plants and run it via pipeline through several states before storing it underground in North Dakota. It continues to seek regulatory approval and land agreements from property owners.
But there's been backlash in several jurisdictions. Eliot Huggins, field organizer for the Dakota Resource Council, said recent discussions in places like Burleigh County involve local regulations on where the route can run.
"How do you potentially implement some routing setbacks that protect economic development, you know, protect the city," said Huggins, "but without being unreasonable?"
Safety is also a big concern cited by affected property owners.
A big question has been whether local ordinances would clash with federal oversight.
Summit argues they do, and the company is suing several counties in Iowa and South Dakota, saying their actions are moot because the Pipeline Safety Act supersedes them.
Summit has long argued that the pipeline does not pose a major safety risk.
Huggins said there's no disputing that federal regulations carry heavy weight for projects like these. But he and other opponents feel local governments should explore avenues to protect the interests of community members when possible.
And he said the outcomes of the pending lawsuits will provide a lot of clarity.
"If any those [ordinances] stand," said Huggins, "that's gonna be a real big win for us and give us a lot more leverage and confidence in replicating this across the project footprint in North Dakota and beyond."
Earlier in the project's timeline, several North Dakota counties adopted resolutions opposing the use of eminent domain if Summit can't secure enough land agreements.
So far, the company says it has signed easements for more than 51% of the proposed route in the state.