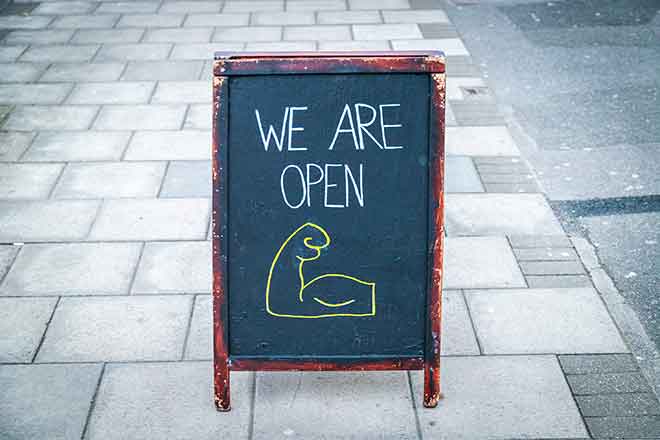 Published
Thursday, November 26, 2020
(The Center Square) - Small businesses in one Larimer County community say they don't plan on following the state's upgraded COVID-19 restrictions for their county.
Several Loveland small businesses say they won't close their doors because of the health orders, despite potentially losing business or liquor licenses, as Gov. Jared Polis warned on Tuesday.
Larimer County, where Loveland is located, entered the red "severe risk" level at 5 p.m. Tuesday. Under the red level, part of a new COVID-19 dial framework that Polis announced last week, restaurants and bars must close for dine-in service while to-go service and limited outdoor dining is still allowed.
"It's about fairness," Clay Caldwell, owner of the southern style restaurant Betta Gumbo, said.
"When I can go to the grocery store and stand in a line, or a big box [store] and stand in a line, and no one says a thing ... but here in restaurants and bars and small businesses across Loveland we are being penalized in having to come underneath a verdict that was unjust," he said.
Caldwell called on other business owners in the town "to stand up for your right to survive."
Caldwell and Morgen Harrington of Grimm Brothers Brewhouse are circulating a letter for Loveland business owners to sign telling the Larimer County Department of Public Health and Environment that they won't close.
Complete Colorado reported Tuesday that dozens of small businesses in Loveland have signed on to the letter.
In response to a question from a reporter during his Tuesday news briefing after the Loveland businesses' news conference, Polis warned that businesses violating any health orders "could lose their license to operate."
"Every business in the state of Colorado needs to follow our laws, and whether you agree with it or not, in red counties, not having indoor dining is the law of Colorado under a temporary health order," the governor said.
Caldwell and Harrington both expressed frustration that Larimer County jumped from yellow's "concern" level, to the red level, surpassing the orange "high risk" level.
Larimer County has had over 9,000 cases and 67 deaths from the virus. Over 25% of the county's population has been tested, resulting in 5.3% of those tests coming back positive, according to the county health department. Statewide, 28.5% of the population has been tested with 12.5% being positive.
Larimer County is one of 25 counties to be designated with the red "severe risk" level.