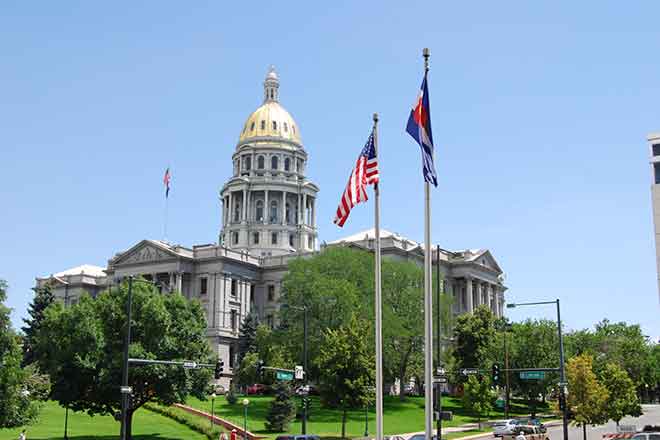 Published
Tuesday, November 1, 2022
(The Center Square) - Colorado Governor Jared Polis Tuesday submitted his $42.7 billion proposed budget for the upcoming fiscal year to the group of lawmakers who oversee the state's budget process.
The governor's budget proposal, sent to the General Assembly's Joint Budget Committee, highlights increased funding for education, wildfire mitigation, public safety, and infrastructure.
The $42.7 billion in total funds for fiscal year 2023-24 includes $16.7 billion from the general fund, the governor's office said. Polis signed the fiscal year 2022-23 budget, which totalled $36.5 billion, in April.
The governor's office touted the budget proposal as an example of "good government and fiscal responsibility" in a statement.
"The hard work of the last four years has led to a strong economic recovery, with tens of thousands of new jobs created in the last year alone and an unemployment rate below the national average," the governor said. "But we must continue pushing forward and address the challenges facing Coloradans. I am proud that this balanced budget proposal focuses on securing today and investing in tomorrow."
"This budget doubles down on the work to make our state more affordable, safer, cleaner, and better prepared for a natural disaster or financial rainy day," he added.
The governor's proposal includes a $861 per pupil average increase in K-12 spending, as well as $8.4 million for school safety initiatives.
For higher education, the budget includes $86 million in spending from the general fund "to keep tuition increases to less than half of inflation" for in-state students.
To combat wildfires, the governor is proposing $38.3 million in spending.
"This year our budget continues to make wildfire mitigation, response, and climate preparedness a key priority to further protect our State from devastating wildfires," the proposal said.
The budget also includes $42.1 million in additional funding for public safety.
"The package proposes a multifaceted approach emphasizing both effective services and bolstered resources to keep communities safe and reduce crime," the governor's budget said.