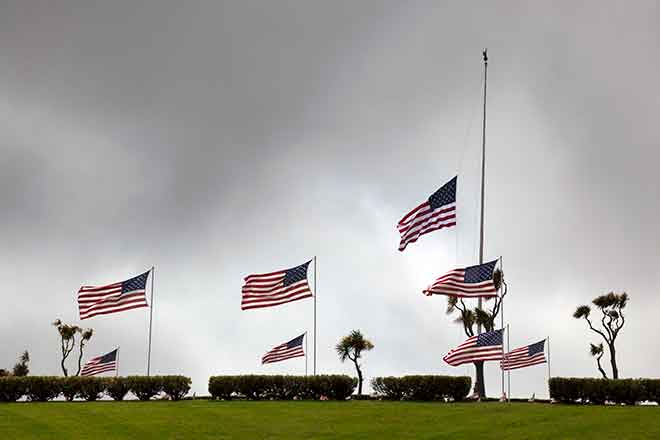 Published
Monday, May 29, 2023
This story comes to Newsline from the Iowa Capital Dispatch.
(Colorado Newsline) For some people, Memorial Day means the start of summer, a long weekend to kick back, relax and enjoy the lake or a steak. For others, it is a time to remember veterans who gave their lives for the country.
Each service member, living and dead, means something to their communities, families and fellow service members.
According to VA.gov, Memorial Day has been recognized in some form since 1866, just after the Civil War. Though relatively informal, Union veterans organized Decoration Day to decorate the graves of the recently buried soldiers.
In 1868, Decoration Day was more organized and widespread than the original recognitions in 1866, when only 25 cities celebrated.
After World War I, Memorial Day was observed in honor of all those who died in American wars, not just the Civil War as it had mostly been recognized before. Over 150 years after the first Decoration Day, the practice continues and serves as a time to remember the more than 1 million lives lost in military service, as well as the millions of veterans who died after serving.
People who served in the Civil War: 3.26 million
People who died in the Civil War: 500,000+
People who served in WWI: 4.73 million
People who died in WWI: 116,516
People who served in WWII: 16.11 million
People who died in WWII: 405,399
People who served the Korean War: 5.72 million
People who died in the Korean War: 54,246
People who served in the Vietnam War: 8.74 million
People who died in the Vietnam War: 90,220
People who served in Desert Shield/Desert Storm: 8.74 million
People who died in Desert Shield/Desert Storm: 1,948
People who have served post 9/11: 7.2 million
People who have died serving post 9/11: 25,150-plus
Almost 400,000 veterans live in Colorado, according to the latest statistics from U.S. Veterans Affairs. The state ranks 18th in the nation for total veteran population. El Paso County, home of several significant military installations, and Custer County have the highest concentrations of veterans in the state.
In 1971, Congress declared Memorial Day a national holiday, officially to be recognized on the last Monday in May. Some say spring was chosen because flowers would be in bloom, and because it was not too close to other holidays. Cemeteries around the nation are decorated with American flags, flowers and other decorations during May, often on graves of those who served and those who did not.
Colorado Newsline is part of States Newsroom, a network of news bureaus supported by grants and a coalition of donors as a 501c(3) public charity. Colorado Newsline maintains editorial independence. Contact Editor Quentin Young for questions: info@coloradonewsline.com. Follow Colorado Newsline on Facebook and Twitter.