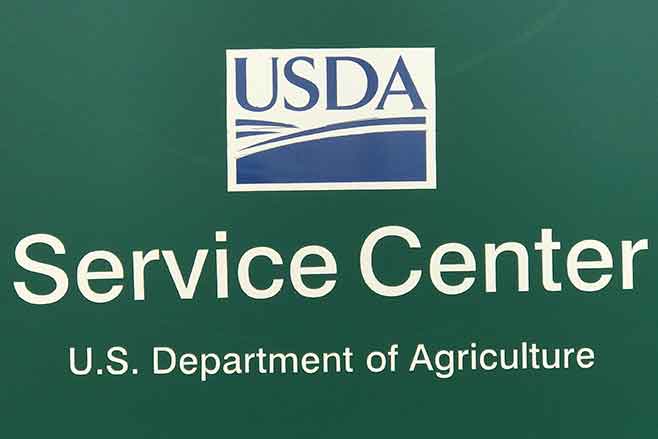 Published
Tuesday, July 30, 2019
IMPORTANT DATES TO REMEMBER:
COUNTY COMMITTEE NOMINATIONS - LAA 3 (west end) - Nominations due August 1, 2019
FSA Farm Loan personnel in Eads Office - 2nd Tuesday every month
COC Meeting - TBD
CRP Routine Haying & Grazing - 2nd Season begins July 16.
Marketing Assistance Loans Available - $2.80 loan rate
2019 MFP - Call and schedule your appointment! Signup in Kiowa County begins - August 5, 2019.
Disclaimer: Information in this UPDATE is pertinent to Kiowa County FSA only. Producers reading this and that do not have FSA interest in Kiowa County are advised to contact their local FSA Office.
2019 MFP
The BIG news from last week was the rollout of the new 2019 Market Facilitation Program, with signup beginning on Monday, July 29. Kiowa County FSA will follow these dates to initiate signup. 2019 MFP signup will be done by appointment and the office will not begin accepting applications until Monday, August 5, 2019. Call (719) 438-5851 ext. 2 to make your appointment. Multi-county producers will signup in their 'recording county' generally, the same county the producer applied for 2018 MFP. 2019 MFP signup will end on December 6, 2019.
MFP details -
Crops available for payment: alfalfa hay, barley, canola, millet, oats, sorghum, soybeans, sunflower seed, triticale and wheat and others - the crops listed are those grown in Kiowa County, there are more crops available for payment.
For planted crops, assistance is based on a single-county payment rate, based on physical located multiplied by a farm's total plantings of MFP-eligible crops in aggregate in 2019. Those per-acre payments are not dependent on which of those crops are planted in 2019. A producer's total payment-eligible plantings cannot exceed total 2018 plantings. County payment rates range from $15 to $150 per acre, depending on the impact of unjustified trade retaliation in that county. Crop acreage must be planted by August 1, 2019 to be considered eligible for MFP payments.
A simple calculation -
Producer A - receive 100% of the crop. Planted acres will be computed according to shares on the farm.
2018 - producer planted a total of 150 acres comprised of wheat, corn and grain sorghum and had 50 acres of fallow.
2019 - producer planted a total of 200 acres comprised of corn and grain sorghum.
Producer A's acres will be limited to 150 acres for 2019 MFP, due to the fact the acreage in 2019 exceeded 2018 acres.
Area per acre county rates are as follows:
Kiowa - $26
Cheyenne - $27
Bent - $22
Lincoln - $15
Prowers - $26
MFP payments will be made in up-to three rounds, with the second and third rounds evaluated as market conditions and trade opportunities dictate. If conditions warrant, the second and third rounds will be made in November and early January, respectively. The first round will be comprised of the higher of either 50 percent of a producer's calculated payment, if payment rate is greater than $30 per acre or $15 per acre, which may reduce potential payments to be made in round two or three. Kiowa County producers will receive $15.00 an acre payment in the first round of payments. USDA will begin making first round payments in mid-to-late August.
Dairy, Hogs, and Specialty Crops
Dairy producers who were in business as of June 1, 2019, will receive a per hundredweight payment on production history, and hog producers will receive a payment based on the number of live hogs owned on a day selected by the producer between April 1 and May 15, 2019.
Cover Crops
Producers affected by natural disasters who filed prevented planting claims then planted an MFP-eligible cover crop, with the potential to be harvested or for subsequent use as forage, qualify for a $15 per acre payment. Acreage of cover crops must be planted by August 1, 2019 to be considered eligible for MFP payments.
For further information on the 2019 MFP program visit www.farmers.gov/manage/mfp
2018 PLC Payments
The 2018 Price Loss Coverage payments for 2018 ARCPLC farms will be issued in October. The payment rates for July compared June have increased on wheat but decreased on barley; while the balance of the crops stayed status quo.
| | | | | | | | |
| --- | --- | --- | --- | --- | --- | --- | --- |
| 18 PLC | Wheat | Barley | Oats | Corn | Grain Sorghum | Soybeans | Sunflowers |
| June | 0.30 | 0.35 | 0 | 0.10 | 0.75 | 0 | 0.0290 |
| July | 0.34 | 0.32 | 0 | 0.10 | 0.75 | 0 | 0.0295 |