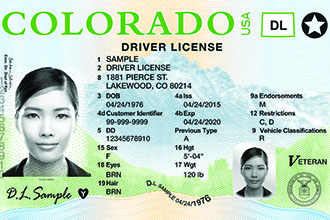 Published
Tuesday, March 7, 2017
The Division of Motor Vehicles discovered a minor vendor production error which resulted in the listed height to be misprinted on driver licenses and identification cards renewed online between February 20, 2017 and March 6, 2017.
The issue has been resolved and replacement cards are being mailed to impacted customers at no charge no later than March 10, 2017. A letter explaining the error will be included with the card.
As a result, there is no need for customers to visit a driver license office to obtain their replacement cards.
Residents who receive a replacement card are asked to destroy their previous driver license or ID as soon as they receive the correct one.
Since April 2016, Marquis ID Systems (MIDS), a Gemalto Company, has been the vendor for the production of Colorado driver licenses and identification cards.