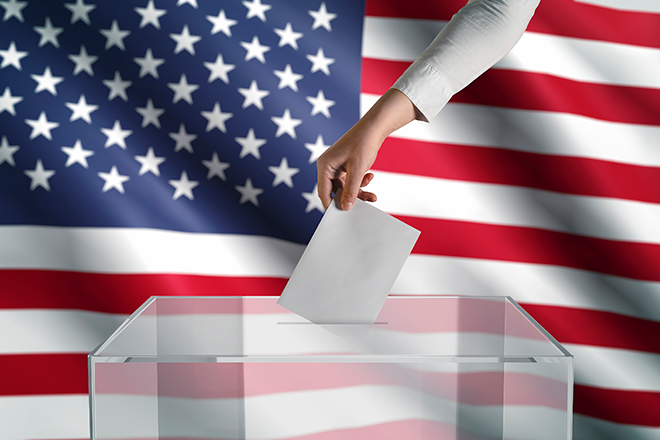 Published
Thursday, December 31, 2020
(The Center Square) - Missouri first-term Republican U.S. Sen. Josh Hawley announced Wednesday that he will raise objections to President-elect Joe Biden's victory in Pennsylvania and, perhaps in several other states, when Congress convenes Jan. 6 to certify the results of the Nov. 3 election.
"I cannot vote to certify the electoral college results on January 6 without raising the fact that some states, particularly Pennsylvania, failed to follow their own state election laws," Hawley said in a statement posted to Twitter. "And I cannot vote to certify without pointing out the unprecedented effort of mega corporations, including Facebook and Twitter, to interfere in this election, in support of Joe Biden."
A group of President Donald Trump's supporters among Republicans in the Democratic-controlled U.S. House have already said they will challenge the Jan. 6 Joint Session affirmation of Biden's 306-232 Electoral College victory even though they acknowledge the effort is destined to be futile.
By raising objections, the joint session will be suspended and the House and Senate will go into separate sessions to consider it. For the objection to be sustained, both chambers must agree by a simple majority vote. If they disagree, the original electoral votes are counted.
Before Hawley pledged to raise objections to election results in Pennsylvania, only Sen.-elect Tommy Tuberville of Alabama had said he'd challenge Electoral College results in the Senate, rebuffing Majority Leader Mitch McConnell's Dec. 15 admonition that such challenges would force the Senate into a "terrible vote" that produces no winner except one - the out-going president.
Trump, despite repudiation in courts, continues to claim there was widespread fraud in the election, pointing to the Jan. 6 Electoral College affirmation as a last-ditch attempt to overturn the election by parlimentary machinations.
Hawley, 40, the youngest member of the Senate and a potential 2024 GOP presidential contender, said his challenge is warranted and "the same practice Democrat members of Congress have in years past" exercised.
Joint Session objections to the procedural affirmation have only been raised twice in the nation's history, the last time in January 2005 when Democratic Rep. Stephanie Tubbs Jones of Ohio and Sen. Barbara Boxer of California claimed there were irregularities in Ohio's 2004 electoral votes.
Both chambers reviewed and rejected the claims. It was only the second time such a vote had occurred.
"At the very least," Hawley said, "Congress should investigate allegations of voter fraud and adopt measures to secure the integrity of our elections. But Congress has so far failed to act."
House Speaker Nancy Pelosi, D-Calif., dismissed Hawley's challenge as a political stunt.
"I have no doubt that on next Wednesday, a week from today, that Joe Biden will be confirmed by the acceptance of the vote of the electoral college as the 46th president of the United States," she said Wednesday.
Among responses to Hawley's announcement was a Twitter statement from Walmart that mocked the challenge. "Go ahead. Get your 2 hour debate. #soreloser," it said.
"Thanks ?@Walmart for your insulting condescension. Now that you've insulted 75 million Americans, will you at least apologize for using slave labor?" Hawley responded.
Walmart has since apologized for "mistakenly" calling Hawley a "#soreloser."
"The tweet was mistakenly posted by a member of our social media team who intended to publish this comment to their personal account," Casey Staheli, Walmart's senior manager of national media relations, told Newsweek. "We have removed the post and have no intention of commenting on the subject of certifying the Electoral College."