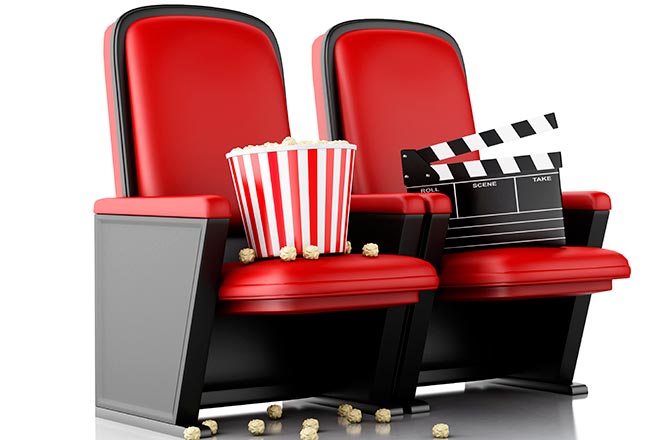 Published
Monday, October 15, 2018
How is this movie losing to "Venom" at the box office? It barely made half the money of the subpar superhero movie last weekend, and early estimates for its second weekend have it trailing by $7 million. I'm not even talking about how "Venom" is creatively inferior to this film, because creatively inferior films beat out critical darlings all the time. I'm talking about how I saw "Venom" on opening day in a theater that was maybe a third full, while I tried on three separate occasions to see an early screening of this film, only to have it sold out on me every time. I did finally get into an opening-day showing, but less than 10% of the theater's seats were still available, and I have little doubt that it eventually sold out. And it bears repeating that "A Star is Born" is a creatively superior film, so it should be doing better anyway.
The story follows country-rock superstar Jackson Maine (Bradley Cooper, who also directed the film) and his relationship with incredibly talented unknown Ally (Lady Gaga). Boy first meets girl when he's so desperate for a drink that he stumbles into a drag bar, just in time to catch the one actual female performer. He falls in love with her voice, her version of "La Vie En Rose", and her in general. The two spend some time together, where they banter, play with her fake eyebrows, and Ally reveals that she's a talented songwriter, but doesn't have the look to make it in the industry. Jack has the power to help someone make it in the industry no matter what they look like, so the next night he invites her up on stage where they perform her song "Shallow" and she becomes an overnight sensation.
And thus, A Star is Born, and it quickly rises, as Ally records more songs, performs at more elaborate venues, and gets nominated for awards. Jack's star, meanwhile, begins to fall, as his lifetime of living the rock star lifestyle begins to catch up with him. The two get married, and this makes them deliriously happy for a while, but soon their bantering turns to bickering and their bickering turns to downright nasty fighting. Ally is constantly furious with Jack for his substance abuse, while Jack takes umbrage with Ally slowly losing her creative voice and becoming a pop-star sellout. The two are headed for an ugly public meltdown, but can their love survive the dark side of fame?
Save for when the singers are belting, this is a pretty quiet film, with much of it being carried by the charm of the two leads. This is just fine, as the two are incredibly charismatic. Their chemistry conquers all obstacles like Gaga's weak acting in her opening scene and Cooper's inability to get any power behind swear words. You'll want them to find happiness through thick and thin, and the ending will make you wish you'd been able to spend more time with them and they with each other. On top of all that, the music and performances are stellar, with "Shallow" very likely to win the Oscar for Best Original Song. The film will probably do even better at the Golden Globes, where it can dominate the Musical/Comedy categories.
Watching "A Star is Born" in a packed theater, it came as no surprise when the film garnered applause. The crowd went crazy for "La Vie En Rose", "Shallow", and the ending. I'd say Stars are being Born here, but it's more like they're being re-Born. Cooper was already a Star as an actor, but here he makes himself a Star as a director as well. Gaga was already a Star as a singer, but here she makes herself a Star as an actress as well. See this movie to witness two already-talented Stars succeed in both their synonymous fields and new ones.
Grade: B
"A Star is Born" is rated R for language throughout, some sexuality/nudity and substance abuse. Its running time is 136 minutes.
Contact Bob Garver at rrg251@nyu.edu.