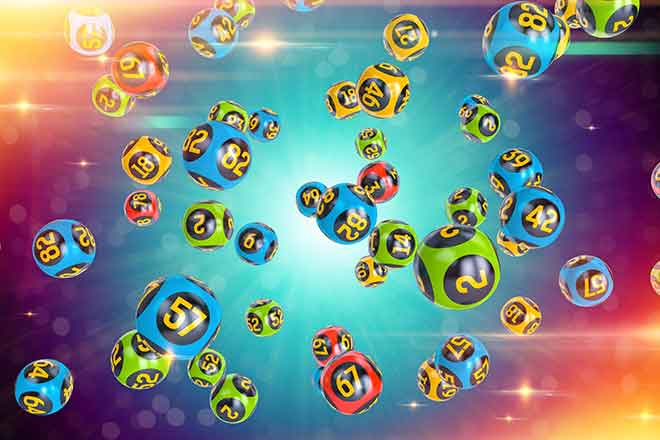 Published
Thursday, May 30, 2019
Note: this article has been updated to correct the link to the Colorado Lottery scam safety web page.
Two national lottery games, Powerball and Mega Millions, feature jackpots totaling $794 million for Friday and Saturday's drawings.
The May 31 Mega Millions drawing has an estimated top prize of $444 million as of Thursday morning. Before you quit your job in anticipation of winning, keep in mind that the odds of seeing that prize are over one in 302 million - and you might have to split the money if other players match the same numbers.
The lucky winner - or winners - can choose between an annuity that pays out the full amount over 29 years. There's also a cash option that pays out $281 million before state and federal taxes.
The Mega Millions drawing will be held Friday at 9:00 p.m. MDT. Tickets, which cost $2, must be purchased before 7:30 p.m. the day of the drawing order to have a chance at winning the nearly half-billion-dollar prize.
For those who miss out on the Mega Millions prize, don't despair. The Powerball jackpot could go to another lucky winner with Saturday's drawing. That estimated top prize is much smaller: "only" $350 million, with a cash payout of $221 million before taxes.
The odds of winning Powerball's top prize are slightly better at one in 292 million.
In either game, the top winner is probably not going to be you, but there is a way to guarantee a win with money you spend on lottery ticket, and this article tells you how.
If you are the lucky winner of either jackpot, it may be a good idea to assemble a team, including an attorney and accountant, to help you claim and invest the money. Stories are common about lottery winners who lose everything and end up bankrupt instead of living a life of permanent luxury.
Lottery fraud has become common is recent years, with numerous scams attempting to trick people thinking they have won a large payout. The Colorado Lottery has tips to help you protect yourself from being duped by these scams.
States, Washington D.C. and U.S. Virgin Islands split the profits from lottery games. The money, usually about half of sales less expenses, is used to fund a variety of projects and programs, which are determined by each jurisdiction.
In Eads, tickets for either game may be purchased at Hometown Gas & Grill or the Love's travel center.
Proceeds from the Colorado Lottery's games - Lotto, Lucky for Life, Cash 5, Pick 3, Mega Millions, Powerball and Scratch - enhance, protect, and improve parks, recreation areas, wildlife, trails and open space in Colorado. For 33 years, the Lottery has returned more than $2.9 billion to outdoor projects in the state of Colorado through Great Outdoors Colorado, the Conservation Trust Fund and Colorado Parks & Wildlife.