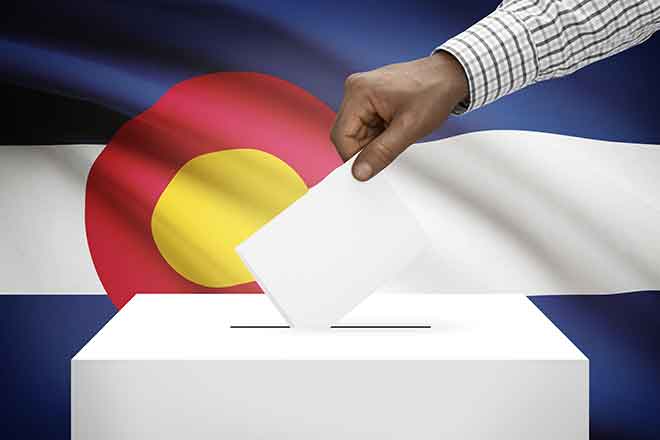 Published
Friday, February 21, 2020
As of Thursday's tally, 422,861 ballots have been returned for Colorado's 2020 Presidential Primary.
With 12 days before the March 3 deadline to cast ballots, Republicans far outpace Democrats and unaffiliated voters, returning nearly 50 percent of the ballots submitted so far.
Of the 1,094,186 eligible Republication voters, 205,369 have cast ballots. For Democrats, 145,615 of the 1,172,498 eligible voters have submitted a ballot.
Unaffiliated voters are the largest block in Colorado, with 1,614,757 people not aligned with either major party. Of that number, just 71,877 have voted.
Whether Democrat or Republican, men and women in the 65-74 age group are turning out the greatest numbers of ballots returned, followed by those 55-64, over 75, and 45-54. In those age groups, Republicans have turned in the most ballots.
In age groups between 18 and 44, ballots are being returned in higher numbers for Democrats than Republicans.
Southeast Colorado
ALL RETURNED BALLOTS - MAIL AND IN PERSON COMBINED

COUNTY

DEM

REP

IN PROCESS

Grand Total

Baca

51

429

128

608

Bent

144

338

135

617

Cheyenne

12

256

47

315

Crowley

28

92

22

142

Kiowa

31

222

54

307

Otero

395

822

332

1,549

Prowers

208

865

272

1,345
This year's primary ballots have been sent to eligible voters by mail and must be in the county clerks' offices by 7:00 p.m. March 3 in order to be counted.
Voters registered with either the Republican or Democrat parties will receive a ballot for that party. Unaffiliated voters will receive both ballots, but must choose only one to vote.