Image
Nebraska Senator files bill to require fake meat to say 'imitation' on packaging
(The Center Square) - U.S. Sen. Deb Fischer (R-Nebraska) wants to change the way companies label alternative proteins. 
She recently reintroduced the Real Marketing Edible Artificials Truthfully (MEAT) Act which would require alternative proteins to use the term "imitation" beef or pork in their labeling. 
She filed the bill to reduce consumer confusion, according to a press release.
Image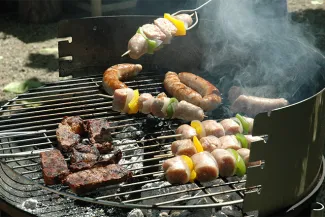 "It's time to end the deceptive propaganda of plant-based protein products that deliberately confuse consumers by mimicking beef and pork," Fischer said. "My Real MEAT Act will clarify that these imitation products aren't held to the same food safety and labeling standards as real, nutritious beef and pork. Americans deserve to know what's on their dinner plate, and my bill will bring certainty to the supermarket and end the smear campaign against real meats."
The bill has support from livestock farmers.
"USCA appreciates Senator Fischer's leadership on truthful, accurate labeling of meat products and protein alternatives through the introduction of the REAL Meat Act," U.S. Cattlemen's Association President Justin Tupper said. "As new alternatives and substitutes are brought to market, it's important that consumers remain confident in national food safety and labeling programs. What is on the label is what should be inside the package, every time."
Image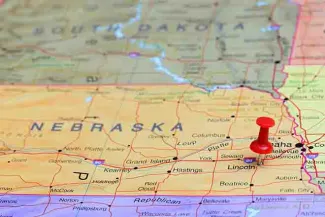 Nebraska Pork Producers Association Executive Director Al Juhnke expressed a similar sentiment.
"Nebraska's pork producers work hard to raise safe, sustainable, and affordable pork for American families," he said. "Fake meat misleads consumers about the nutritional benefits and ingredients used in products. The Nebraska Pork Producers Association thanks Senator Fischer for introducing legislation to ensure that fake meat cannot benefit off of the good reputation of Nebraska pork."
The bill comes after the Food and Drug Administration recommended earlier in the year that milk alternatives that use the term "milk" in their name also include that it has a nutrient composition different than milk. Examples of this include soy milk, coconut milk, rice milk, and others. 
The FDA suggested that such products perhaps note on the label that they contain lower amounts of certain vitamins and minerals than regular milk. 
Dairy farmer organizations argued that the measure was insufficient, while dairy alternative organizations argued that it was a solution in search of a problem, according to Dairy Reporter.