Image
Neguse, Lamborn urge National Guard to pay unpaid bonuses promised to service members
(Colorado Newsline) Two members of Congress from Colorado are urging the National Guard Bureau to disburse unpaid bonuses promised to almost 13,000 current and former service members for their service. 
In a letter penned by Democratic U.S. Rep. Joe Neguse of Lafayette and Republican Rep. Doug Lamborn of Colorado Springs, the legislators urge Gen. Daniel Hokanson, chief of the National Guard Bureau, to take immediate action to rectify the lack of appropriate payment. 
Image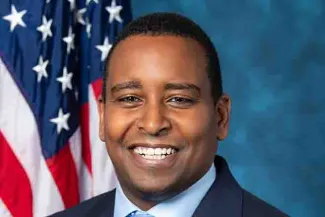 The letter comes following news that at least 9,000 current National Guard service members did not receive their promised bonuses, and almost 4,000 have left the military after completing their commitment without bonuses. The National Guard awards bonuses of up to $20,000 to members who enlist and commit to six years of service and achieve high scores on their Armed Services Vocational Aptitude Battery tests.
"Time and time again, the National Guard has stepped forward to assist and protect our communities — including during multiple emergencies, wildfires and flash floods throughout our state in just the last two years," Neguse said in an email. "We must ensure our service members are fairly treated, and it is simply unacceptable that so many have not been compensated justly." 
Image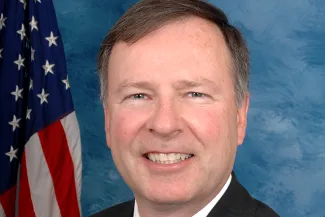 National Guard officials told Military.com that the slow down on payments stems from poorly trained staff working through continuous issues with the incentive management system the military uses to process payments. The system has had several long-term outages throughout the last few years, which means incentive payments have to be processed manually when this happens. 
The Colorado National Guard includes 5,500 citizen-soldiers and citizen-airmen. During the Marshall Fire, about 60 members helped law enforcement direct traffic, provide security and evacuate displaced residents in Boulder County. Colorado Gov. Jared Polis also called on the Colorado National Guard to support election cybersecurity during the 2021 election. 
Image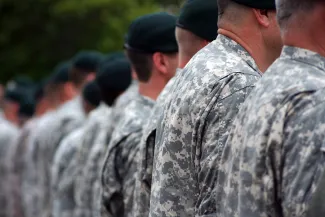 "Missing these payments can result in severe financial hardships and frustration for soldiers and their families," Neguse and Lamborn wrote in the letter. "In addition to being severely damaging to recruitment, the delay of payments is counteractive to the Army National Guard's goal of retaining 37,000 soldiers. Beyond the issues of recruitment and retention, the prolonged delays in bonus payments undermine the trust and morale of our soldiers."
Colorado Newsline is part of States Newsroom, a network of news bureaus supported by grants and a coalition of donors as a 501c(3) public charity. Colorado Newsline maintains editorial independence. Contact Editor Quentin Young for questions: info@coloradonewsline.com. Follow Colorado Newsline on Facebook and Twitter.