Image
Western states agree to Colorado River water-sharing agreement
(Colorado Newsline) The governors of Arizona, California and Nevada have announced a historic water-sharing agreement for the Colorado River in an attempt to salvage one of the West's major sources of drinking water that has dwindled in severe drought.
The agreement this week marks the culmination of months of tumultuous negotiations among seven Western states, whose 40 million residents rely on the Colorado River for drinking water, agricultural production and hydroelectric power.
Image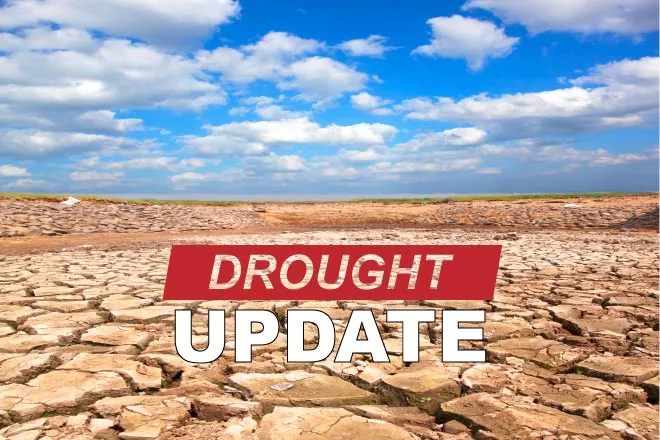 Climate change has led to the region's biggest megadrought in 1,200 years, as sustained dry periods have led to dangerously low water levels throughout the river system. And though this winter brought much needed rain and snow throughout the region, officials remain wary of inevitable dry times to come.
"It's never been more important to protect the Colorado River System," Nevada Republican Governor Joe Lombardo said in a statement, "and this partnership is a critical next step in our efforts to sustain this essential water supply."
While the deal will save 3 million acre-feet of water (each acre-foot equals around 326,000 gallons), the agreement only runs through 2026. Of those savings, 1.5 million acre-feet will be conserved by the end of next year. Total cuts amount to about a tenth of states' normal water allotment from the 1,450-mile river.
The federal government will use $1.2 billion from the Inflation Reduction Act to compensate cities, irrigation districts and Native American tribes for most of the water conserved under the agreement. Thirty tribes rely on the Colorado River as a freshwater source. The rest of the water that is saved will come through voluntary conservation from the states.
Image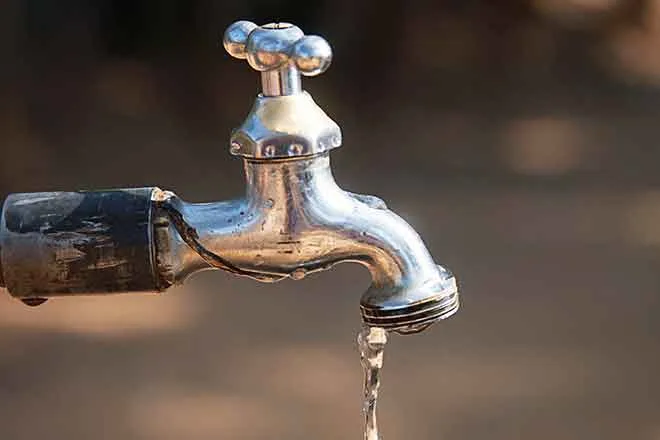 This agreement is an important next step in the necessary reduction of water use in the Colorado River basin, said Jack Schmidt, director of the Center for Colorado River Studies.
But the greater challenge, cautioned Schmidt, who is also a professor of watershed sciences at Utah State University, will be reaching an agreement on permanent reductions. "Those forthcoming reductions will be a significant and difficult political negotiation," he told Stateline in an email.
Schmidt added that because of less precipitation, states in the Colorado River basin eventually must cut their water use by around 3 million acre-feet per year, instead of saving that much over three years, as stipulated in the agreement announced Monday.
Can Western States Agree on the Future of the Colorado River?
Though the announcement came from the three states in the Colorado River's lower basin, the four other states in the upper basin of the river system (Colorado, New Mexico, Utah and Wyoming) said in a letter they supported the submission of the agreement. Those states, however, said they have not yet endorsed the plan.
"A step towards aligning Colorado River water use with the reality of our decreasing flows is a hopeful step towards avoiding catastrophe," U.S. Sen. John Hickenlooper of Colorado said in a statement Monday, adding that he looks forward to the Biden administration's analysis of the Lower Basin states' proposal, "with hopes this provides a path to a seven-state agreement."
All seven states have called on the federal government to run an environmental analysis of the proposal. The federal government still needs to approve the proposal, but officials at the Interior Department publicly signaled they supported the effort.
Image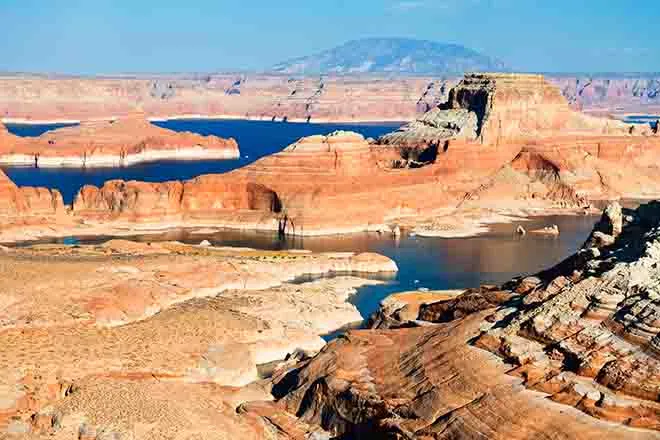 U.S. Interior Secretary Deb Haaland said in a statement that the agreement "is a testament" to the Biden administration's commitment to working with states, tribes and communities throughout the West "to find consensus solutions in the face of climate change and sustained drought."
States will meet next month to continue negotiations over the future of the river. The agreement this week avoids a costly court battle and mandatory cuts by the feds.
For months, states sparred over who would take the brunt of the cuts. California, which has the most-senior water rights in the region, wanted to maintain a century-old agreement while other states called for a more equitable approach that spread the cuts. This agreement avoided drastic cuts among the states.
Image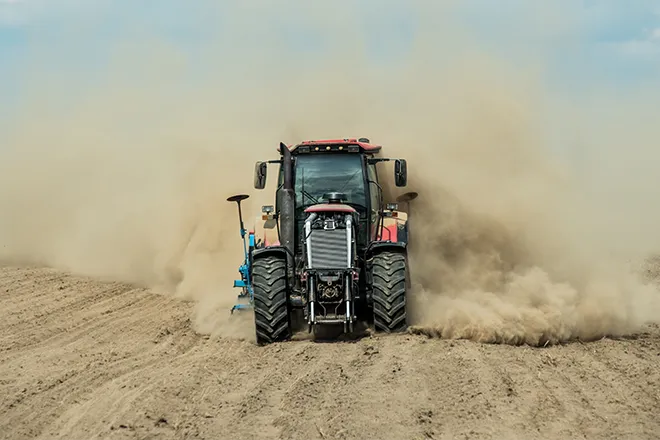 California Democratic Gov. Gavin Newsom said all Western states are on the frontline of climate change and must continue working together to stave off future crises. California takes in more Colorado River water than any other state.
"California has stepped up to make significant cuts to water usage," he said in a statement.
He added that "this historic partnership" between California and other states "will help maintain critical water supply for millions of Americans as we work together to ensure the long-term sustainability of the Colorado River System for decades to come."
Even after a wet winter, California is preparing for the next drought
The agreement will allow the depleted reservoirs along the river like Lake Mead and Lake Powell to refill, said Arizona Gov. Katie Hobbs, a Democrat.
Late last year, water levels in those reservoirs were so low, they threatened to reach dead pool levels, where water would be unable to flow to downstream communities or generate hydroelectric power on which millions in the region depend. The agreement gives federal authorities the ability to make emergency cuts if water levels reach critically low levels again.
"From here, our work must continue to take action and address the long-term issues of climate change and overallocation to ensure we have a sustainable Colorado River for all who rely upon it," she said in a statement announcing the agreement.
Stateline is part of States Newsroom, a network of news bureaus supported by grants and a coalition of donors as a 501c(3) public charity. Stateline maintains editorial independence. Contact Editor Scott Greenberger for questions: info@stateline.org. Follow Stateline on Facebook and Twitter.
Colorado Newsline is part of States Newsroom, a network of news bureaus supported by grants and a coalition of donors as a 501c(3) public charity. Colorado Newsline maintains editorial independence. Contact Editor Quentin Young for questions: info@coloradonewsline.com. Follow Colorado Newsline on Facebook and Twitter.