Image
New federal data signals more trouble for U.S. economy
(The Center Square) – New information from the Bureau of Labor Statistics reports that prices for consumer goods have risen significantly in the past year, putting extra strain on Americans' budgets and worrying experts.
As the Biden administration fends off criticism over proposed tax increases, higher spending and rising inflation, BLS released data Wednesday showing the biggest increase in consumer prices in over a decade. Those price increases point to a spike in inflation, experts say.
"Over the last 12 months, the all items index increased 4.2 percent before seasonal adjustment," BLS said in a statement. "This is the largest 12-month increase since a 4.9-percent increase for the period ending September 2008."
Part of the reason for that increase was from a spike in the cost of used vehicles.
Image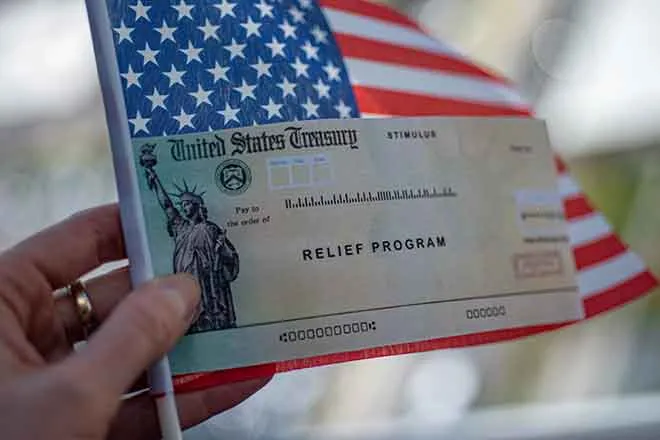 "The index for used cars and trucks rose 10.0 percent in April," BLS said. "This was the largest 1-month increase since the series began in 1953, and it accounted for over a third of the seasonally adjusted all items increase."
A Rasmussen poll released the same day found that "76% of American Adults are at least Somewhat Concerned about inflation, including 45% who are Very Concerned."
These numbers come as other economic indicators suggest slow economic growth. According to the latest BLS jobs numbers, the economy added only 266,000 nonfarm jobs last month, falling far short of experts' estimates of 1 million new jobs. Unemployment also rose to 6.1% in April.
Those numbers disappointed economists after the March data suggested a post-COVID recovery.
Biden has taken increasingly more pressure for the economic struggles. Republicans have begun to criticize Biden's trillions of dollars in new spending plans as the impetus for more inflation. Meanwhile, Biden's proposed tax cuts have raised concerns from economists, who say they will lead to a slowing of economic growth, less hiring, and an increase in prices for regular Americans.
"Under President Biden's plan, our corporate tax rate would be among the highest in the world," U.S. Sen. Tim Scott, R-S.C., said. "What does that mean for us? Jobs shipped overseas, staggering inflation, and an advantage for our global competitors."
Biden took more criticism for inflation after BLS released the consumer price data.
"Elites and bureaucrats in DC aren't seeing price increases, but hardworking folks in North Carolina are seeing them every day," said U.S. Sen. Thom Tillis, R-N.C., adding that Biden and the Federal Reserve "can no longer ignore the rate of inflation, the highest level it has been since 2008."
To combat the economic struggles, the White House unveiled several new measures earlier this week aimed at increasing hiring. The Biden administration announced new grant funding for 16,000 bars and restaurants as well as funding for childcare providers so parents can get back to work.
"Because of the American Rescue Plan ... forecasters are projecting we'll see the fastest economic growth in nearly 40 years in the months to come," Biden said in a speech from the White House Monday. "We're moving in the right direction. So let's be clear. Our economic plan is working. I never said, and no serious analyst ever suggested, that climbing out of the deep, deep hole our economy was in would be simple, easy, immediate, or perfectly steady. Remember, 22 million Americans lost their jobs in this pandemic."
Biden has encouraged Americans to not be swayed by dips or rises from month to month, but to focus on the long term.
"So, some months will exceed expectations, others will fall short," Biden added. "The question is, 'What is the trendline? Are we headed in the right direction? Are we taking the right steps to keep it going?' And the answer clearly is yes."