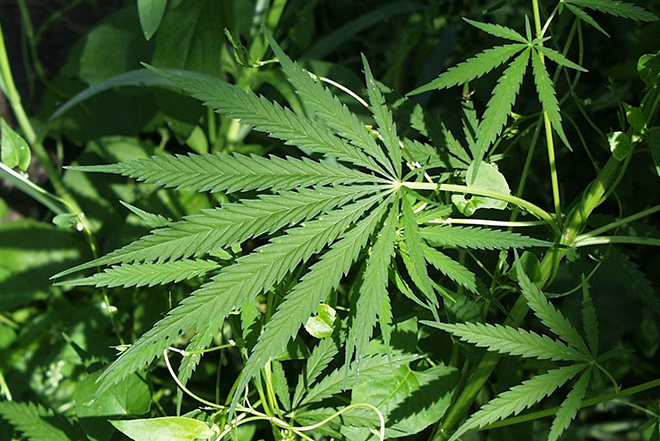 Published
Saturday, January 16, 2021
(The Center Square) - With revenue in a COVID-19 freefall, some New Mexico politicos and advocates are getting high on the notion that recreational pot this year will be passed by the state legislature.
Indeed, some experts say the promise of $70 million in annual excise taxes may be just too good to pass up as the pandemic impact pairs with the state's move away from oil and gas to put a lot of pressure on the state's ailing budget.
Excise taxes are the state's sales tax.
Among those pushing for pot passage is Gov. Michelle Lujan Grisham, who has backed previous efforts in the legislature to get recreational pot approved that failed.
In 2019, Lujan Grisham signed a bill into law that decriminalized first time possession of marijuana for adults 18 and older. That bill dropped possession of under a half-ounce from jail time to a fine of $50.
Things look a lot more positive for pot heading into the 2021 session.
In February 2020, the city council in Las Cruces approved a resolution calling for the state legislature to legalize recreational pot in New Mexico. And the U.S. House approved the Marijuana Opportunity, Reinvestment and Expungement Act in December 2020, that would end the federal prohibition of marijuana if it gets by in the U.S. Senate.
"We are supportive of marijuana legalization," said Paul Gessing, president of the Rio Grande Foundation. "It's not going to be a front-and-center issue for us this session, unless something particularly good or problematic pops up on the issue. I think it's a done deal, quite frankly."
The Rio Grande Foundation is an economic policy think tank based in Albuquerque.
Another factor behind the push for pot was the approval of recreational marijuana in neighboring Arizona in November through a ballot initiative. Arizona is expected to draw New Mexico residents and tourists if the state does not take similar steps.
Marijuana Business Daily, a marijuana industry publication, has pegged New Mexico among the top candidates for approval of recreational marijuana, with $125 million in first-year sales, climbing to $350 million by the fourth year.
Steve Hawkins, executive director of the Marijuana Policy Project, a D,C,-based pot legalization organization, has picked New Mexico as among states that are "ripe" for the legalization of recreational pot.
Supply remains one potential issue in New Mexico, with the state's medicinal marijuana already facing shortages. Also of concern is ensuring that workplaces can be drug-free.
While Gessing believes it is likely that cannabis will be approved for recreational use, he noted that it is not likely to add a significant chunk of revenue to the state's coffers - especially when compared with the revenue provided by oil and gas.
"Our take is that we shouldn't be throwing people in jail for pot, but we're also not really of the mind that this is going to be the boon to New Mexico's economy that some of its advocates want to lead us to believe," he said.
Like Colorado, Gessing said he believes New Mexico should set aside a portion of the money from recreational pot for behavioral health "and those kinds of initiatives."
"I'm not saying that pot causes those kinds of problems," he said. "But behavioral health has been an ongoing situation in Bernalillo County."
The bill, he said, "should be a well-crafted, light touch tax and regulated industry here in New Mexico with the goal of eliminating the black market and people being put in jail for using it."