Image
Kansas among last states where gas average is under $4
(The Center Square) – Kansas is among the last states where the average price of gasoline is still under $4. 
Kansas' average is $3.98 per gallon as of Monday, according to the American Automobile Association (AAA). That's compared to the national average of $4.48.
Georgia ($3.99) and Oklahoma ($3.99) are the other states with statewide averages below $4, AAA's data shows.
Rawlins, Rooks, Harvey, Greenwood, Cherokee, Leavenworth, and Doniphan are the counties with the lowest average prices in Kansas.
"The high cost of oil, the key ingredient in gasoline, is driving these high pump prices for consumers," AAA spokesperson Andrew Gross said in a statement. "Even the annual seasonal demand dip for gasoline during the lull between spring break and Memorial Day, which would normally help lower prices, is having no effect this year."
Image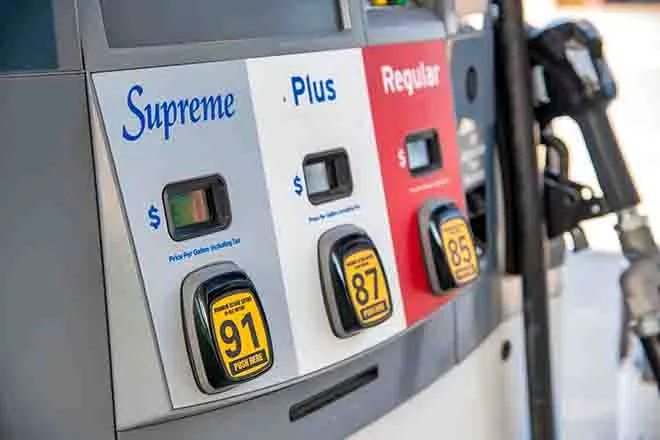 In April, Governor Laura Kelly was among a group of governors who urged the Environmental Protection Agency (EPA) to find a "permanent solution" to skyrocketing gas prices.
The Biden administration is allowing E15 gasoline – fuel with 15 percent ethanol and 85 percent gasoline – in the summer. The coalition of governors would like to see year-round sale of E15 gasoline.
"(This) would offer a less expensive alternative fuel option for Kansans and others across the nation," the governor said. 
Renew Kansas Biofuels Association CEO Rob Seeber said in a statement that almost 80 stations in the state have E15 fuel.
"Because of Governor Kelly's ongoing efforts discussing the positive economic and environmental impact of biofuels with the Biden Administration, Kansans now have the option to purchase a cost-effective, eco-friendly fuel for the remainder of the year," he said.