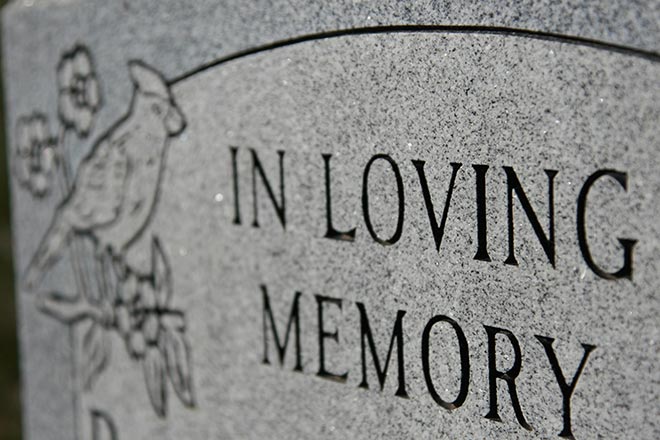 Published
Friday, September 27, 2019
Damon H. Berry
May 24, 1945 - September 19, 2019
Damon Harlow Berry was born May 24, 1945, near Eads to Lloyd Roland Berry and Belva Alyce McDaniel Berry. Damon grew up on a working farm and ranch near Eads where he spent a great deal of time with his brother, Cardon, who was a few years older. Together they learned to love the life of farming and raising horses and cattle.
Damon graduated from Eads High School where he was valedictorian. He attended Colorado State University in Fort Collins. Damon was drafted into the Army during the Vietnam War, but was fortunate to be stationed in Anchorage, Alaska. After returning to civilian life, Damon moved back to Eads from Fort Collins where he worked for Farmland Industries managing the local Co-op as his father had done before him.
After briefly moving to Cherokee, Oklahoma, Damon moved to Georgetown, Texas, where he continued to work for Farmland selling steel structures. Damon had been married twice and had two sons - Patrick, born in 1967, and Michael, born in 1973.
In 1985, Damon met the love of his life - Sue Culbert - and the two began a love affair that lasted for the next 34 years. Sue had four daughters of her own - Sherry, Deanie, Rae Ann, and Jolynn. After an 8-year courtship, Damon and Sue were married in September of 1993, and resided in Florence, Texas. Together they poured love into their six combined children, who were by this time adults. Together they had five granddaughters and one grandson.
In later years, Damon became an independent salesman for an organic fertilizer company. He was the distributor for the State of Texas and worked not only selling, but applying the fertilizer on many farms and ranches around the area. He excelled at sales because he was well-liked by all who encountered him and could talk to anyone about anything at any time. All who knew him were captured by his engaging and friendly personality. He also continued to raise cattle and keep horses.
Nothing brought more joy to Damon's life than sharing his love of farming and ranching with his family. Every one of his grandchildren, as well as great-nephews and other children, had the pleasure of being led around on a horse by "Papa Damon." Every one of them became proficient riders. It was also common to see Papa Damon on his tractor or in his fertilizer truck with one of his grandchildren in his lap showing them how to drive and letting them steer the wheel while he patiently and carefully guided them.
Damon was an avid competitor and loved games of all kinds including cards, dominos, ping pong, pool, football, and basketball. Everyone in the family would play dominos for hours and could expect to hear Damon's hearty laugh and singing many times as the games progressed - whether he was winning or losing. Damon also loved playing the guitar, singing and country and western dancing.
Damon was the unquestioned leader of his family and it was indisputable that he loved his wife and every one of his children and grandchildren with all of his heart, soul, mind, and strength. Damon and Sue attended Wellspring United Methodist Church in Georgetown, Texas.
Damon passed unexpectedly September 19, 2019, at 12:42 a.m., after a heart attack and a stroke following a knee replacement surgery the week prior.
Damon was preceded in death by his parents and his grandson, Joshua Berry (son of Patrick).
He is survived by his wife, Sue Culbert Berry; sons, Patrick Berry (wife Lydia) and Michael "Chance" Berry; daughters, Sherry Zuch (husband Paul), Deanie Culbert, Rae Ann Merkle (husband Robert), and Jolynn Culbert; and granddaughters, Elaina (daughter of Patrick), Sydney, Shelby, Summer, Sheridan, and Sabrina (daughters of Rae Ann). Damon was also expecting his first great-grandchild Caleb (son of Elaina).
Damon will be missed by all who knew him.
The funeral service was held on Tuesday, September 24, 2019, in the Chapel of Ramsey Funeral Home in Georgetown, Texas. Damon will be laid to rest in Killeen, Texas, at Central Texas State Veteran Cemetery with military honors rendered by the United States Army.
Funeral arrangements were under the direction of Ramsey Funeral Home.