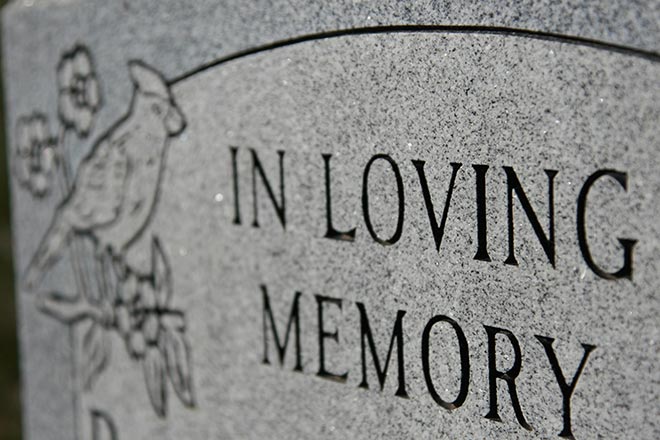 Published
Saturday, January 29, 2022
Doyle Wayne Ambrosier
February 4, 1961 - January 11, 2022
Today, on his birthday, we celebrate the life of Doyle Wayne Ambrosier. He was born February 4, 1961, to Carl and Lucille Ambrosier. He completed the family as their fifth child. He was a source of light and happiness in their lives.
The majority of his life was spent in Cheyenne Wells. He attended school there, graduating in the class of 1979. He moved for short periods of time to follow work but considered Cheyenne Wells his home.
He held various jobs including Union Pacific Railroad, oilfield hand, farming, and harvester.
His family, friends, and pets meant the world to him. He was so proud of his nieces and nephews, giving each of them a nickname - personal to him. He would have given any of us the shirt off his back.
Taylor Reservoir was one of his favorite places. A place where he found peace while casting a line.
He also enjoyed football. He could be heard loudly cheering for or cussing the Oklahoma Sooners or Dallas Cowboys.
Doyle walked every inch of this town on a daily basis, at least two miles a day. He checked in on his friends and family as often as he could. He was generous and had a kind heart (maybe not always a kind tongue), that he tried to keep hidden.
On his final day he was shown kindness by family and a stranger, his family is grateful and finds comfort in that.
Doyle was proceeded in death by his mother and father, Edna Lucille Ambrosier and Carl Kenneth Ambrosier; sister, Winnona Toles; brother, Roy Toles; niece, Gari Sue Moore; brothers-in-law, Robert Culberth, Gary Moore, and Tony Jensen; and numerous aunts and uncles.
He is survived by sisters, Kathy Moore and Carla Pfeifer; brother-in-law, Steve Pfeifer; many aunts, cousins, nieces, nephews, great nieces and nephews; dear friends; and his four-legged companions ZZ and Blue.
Doyle never ended a conversation or visit by saying goodbye, it was always "later on." We look forward to seeing him again one day so will say to him, "Love you so much and end with 'later on'!"
Memorial services will be held Friday, February 4, 2022, beginning at 2:00 p.m. at the Brown Funeral Home Chapel in Cheyenne Wells. Inurnment will follow in the Fairview Cemetery in Cheyenne Wells.
Memorial contributions should be made to the Doyle Ambrosier Memorial Fund c/o Eastern Colorado Bank, P.O. Box 888, Cheyenne Wells, CO 80810.
Arrangements are under the direction of Brown Funeral Home.