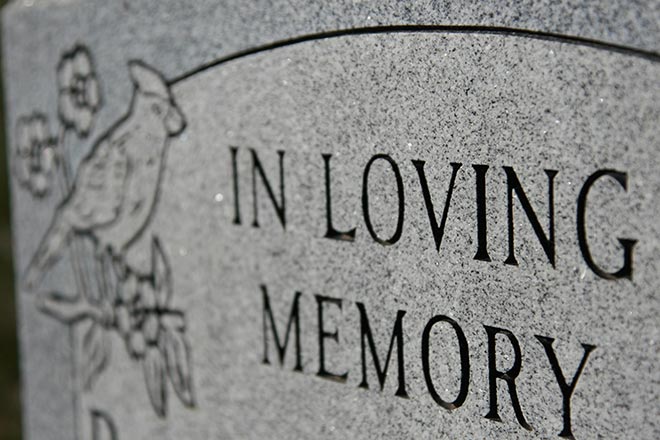 Published
Saturday, August 10, 2019
Joan E Fluke
February 18, 1939 - July 23, 2019
Joan (Joanie) Elizabeth (Thompson) Fluke, at the age of 80 years old, passed away peacefully in her home where she resided with her daughter and family in Hartwick, New York, July 23, 2019.
Joan was born February 18, 1939, in Leesville, Louisiana, to Cecil Eugene and Edith May Thompson. She moved to Lamar in her early years and attended and graduated from Lamar High School in 1957, and then went on to attend Lamar Community College.
It was in Lamar while Joan was a car-hop at the local A&W drive-in where she met her future husband, and love of her life, Richard Fluke from Eads. When he asked her on their first date, Joan replied, "I can't go out with a perfect stranger", and Dickie replied, "I'm in luck because I'm not perfect," and this was the beginning of a lifelong romance. They married five months later, January 18, 1958, in Eads, and resided there for ten years. They started their family and Joan elected to devote her time to being an amazing loving mother and homemaker. They had two girls, Diane in 1962, and Karen in 1966. In 1968 they moved back to Lamar.
Joan was a Girl Scout leader and Square Dance Set mother and enjoyed playing the organ with Dick singing by her side. After the children were older, Joan began working at Sears part-time, joined a bowling league, played volleyball and competitive tennis, judged gymnastics, and became passionate about organic gardening.
Joan was an avid reader, sharp-witted, enjoyed writing children's stories, and brilliant with crossword puzzles. Joan was a beautiful seamstress and later discovered that she was a talented sketch artist.
She resided in Lamar until a few years after the passing of her beloved spouse, Richard, who passed away in December 1990.
After the loss of Dick, Joan busied herself with volunteering with the children's reading program at Washington Elementary and later learned bridge, joined a bridge club, and learned to play the bells with the group at the local Methodist Church. She began traveling with friends and family throughout Colorado, to New York, Toronto Canada, Louisiana, California, and Oregon.
Joan moved to Hartwick, New York, in 2004 to live with her youngest daughter, Karen, and family. During these years she helped with her grandchildren, planned and developed a beautiful organic vegetable garden, helped tend to the chickens, goats, and other variety of farm animals, helped with various fundraisers, and traveled to Quebec and Ontario Canada, Maine, Florida and the Virgin Islands, and throughout the north east coast.
Joan is remembered most for being a thoughtful, kind, and sweet soul with an unconditional loving heart.
Joan is survived by her daughter, Diane Freed, of Colorado Springs; daughter, Karen Fluke-Agostino, and her husband, Rico Agostino, of Hartwick, New York; grandchildren, Randy Gotovich and Angela Washburn of Colorado Springs, Gracie, Ben, Maya, and Huey Agostino of Hartwick, New York; great-grandchildren, Dylan and Brinley Washburn of Colorado Springs; sister, Nellie Bauer, of Aurora; nephews, Tab Bailor of Bel Aire, Kansas, Jeff McNeely of Goodland, Kansas, and Micheal Bauer of Aurora; nieces, Sue Bailor Roth of Garden City, Kansas, Bev Sammons of Denver, Sandy Ferguson of Granbury, Texas, Darla Duboy of Pueblo, Dana Lane of Lakin, Kansas, Lisa Heise Tauer of Las Vegas, Nevada, Lindsay Bauer, of Aurora, Shelly Scherer of Steamboat, Springs, Jordan Fagan of Aurora; and son-in-law, Jerry Gotovich, of Colorado Springs.
Joan was preceded in death by her husband, Richard S. Fluke, December 20, 1990; father, Cecil Eugene Thompson; mother, Edith May Thompson; and brothers, Sherman Thompson, and Cecil 'Tom' (Sunny) Thompson.
A Celebration of Life will be held Saturday, August 17, 2019 at 10:00 a.m. at the All Souls Unitarian Church, 730 N. Tejon St. in Colorado Springs.
Memorial contributions may be made to the Catskill Area Hospice and Palliative Care: www.cahpc.org/donate, or by mail: Catskill Area Hospice and Palliative Care, 297 River Street Service Road, Oneonta NY 13820.
Funeral arrangements are under the direction of Ottman Funeral Home.