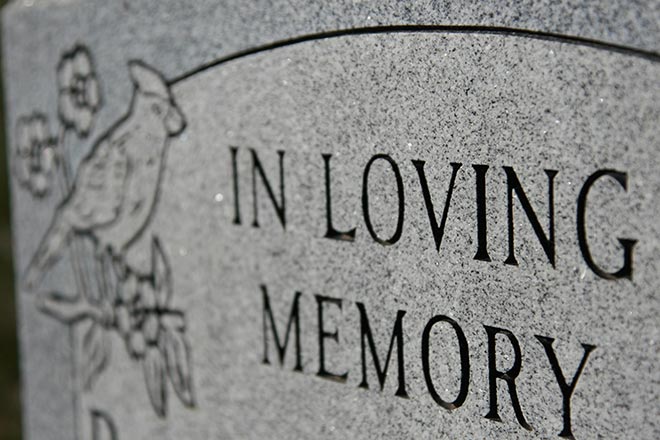 Published
Friday, October 18, 2019
Leland R. Stoker
May 30, 1937 - 2019
Leland Ray Stoker was born to Raymond and Ethel Stoker May 30, 1937, in Las Animas and raised in Haswell. Leland had two brothers and two sisters.
He met his wife of 57 years after a basketball game in 1958, and in August of 1959 they were married. Leland and Donna had three children, Mark, Aaron, and Cindy.
During his life, Leland mainly worked in the farming and ranching industry. He also worked several years for Kit Carson County as a maintainer operator, where he took great pride in grading roads and his roads showed it.
One of his greatest loves was his horses and he liked nothing better than to look out of the kitchen window and see them.
The other love of his life was, of course, his family. He loved getting down on the floor and playing with the grandchildren or taking them outside to give the horses a pet or treats.
He even tried to keep the grandchildren out of trouble with grandma, like replanting the flowers she had planted after they had dug them up, filling up holes in the back yard so they wouldn't break their necks, and making sure he had some sweet cracked corn or cakes, not only for the horses.
Leland was a hard man to anger, but if you ever did, you felt his wrath and didn't care to have it focused on you again.
You could search the world but never find a kinder, sweeter or gentler man.
Preceding Leland in death were his wife, Donna; parents, Raymond and Ethel; sister, Eleanor Ashcraft; brother, Alfred; son, Aaron; and great granddaughter, Raelynn.
Left behind to continue his legacies are his son, Mark Stoker and wife Louise; daughter, Cindy Sholes and husband Sam; grandchildren Heather and husband Danny, Misty and partner Kyle, Mindy and husband Jerry, Seth and wife Masyl; great grandchildren Vyktoreya, Clayton, Korey, Krysteen, Drake, Ashttyn, Hayden, Riley, Naelynn, JaRae, and Jackson; great-great grandchildren Killian, Angeleen, and Mateo; sister, Pat and husband Johnny; and brother, Clyde and wife Jan.