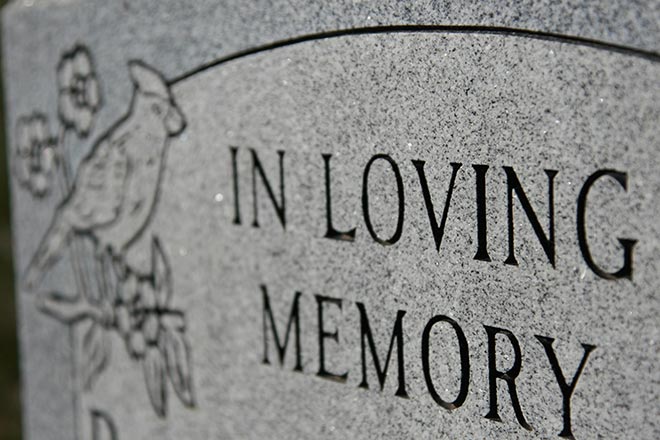 Published
Saturday, August 3, 2019
Phyllis "Peggy" P. Hoffman
June 14, 1955 - July 30, 2019
Phyllis Pauline (Peggy) Hoffman lived in Cheyenne Wells for over 40 years, but her story started in Spearville, Kansas, where she was born June 14, 1955, to Joe P. and Billie L (Burnham) Gibbs. Growing up as the fourth child in a family of six kids, she was shy, quiet, and learned to stand out with her sense of humor, which she got from her father, and her sarcasm that she got from her mom, Billie.
This sense of humor served Peggy well in getting through the many trials she dealt with in life. Peggy was married to Kevin Halde in 1975, and together they had Michael and Jackson. Peggy later married Rex Hoffman in 1986, and from this union came Clayton and Jamie. Her kids are grown and have blessed her with nine grandkids. Each one knew the special love that their grandma had for them.
Peggy worked at St. Joseph's Hospital of the Plains/Cheyenne County Hospital/Keefe Memorial Hospital for almost 43 years, working several positions from Nurse's Aide to Central Supply to Purchasing to Accounts Payable to Laundry. Peggy built many friendships while working at the Hospital and saw a lot of people come and go. Sue remembers Peggy griefing the nuns and swears every gray hair that Sister Antoinette had could be attributed to Peggy. Peggy was strong willed and very efficient in her many jobs. She took great pride in her work and had an undeniable loyalty to the hospital.
Peggy was also a very loyal friend. Once you found a place in her heart, you stayed there for life no matter how long the time or distance that separated you. Peggy liked to peg special "lucky" people with her own little nickname. Sam was Sambo or Owen, Steve became squibo or Mendenbutt, Lynelle was Agnes, Wendy was Wendall, Amy was Amos, Parker was Cooper. The funny thing is, some of those nicknames were pegged because she couldn't always remember your name when she first met you.
Peggy was never accused of being politically correct and had her own colorful anecdote for any situation. Gaila remembers some of Peggy's most memorable phrases; when she was cleaning the kids' rooms, she was "dunging them out"; someone walking down the road after having a few too many, she'd say they were "drunker than ten Indians"; when the kids complained that they wanted something she would say "people in hell want ice water," or the favorite "What's that got to do with the price of tea in China?" Thanks Peggy. Although she was unfiltered, it would have broken her heart to know she might have hurt your feelings. It was never her intention, she just liked to laugh.
Peggy's favorite time of year was Tumbleweed weekend. She loved to play softball and played until she was 50 years old. Her teammates were her best friends and they would travel to Limon, Kit Carson, Burlington; as well as playing at home as much as possible. They also played at the State tournament in Denver and traveled to St. Joseph, Missouri, for several years for a big tournament there. Her favorite place to be was at the ball field. One week before she passed, she made it to the Tumbleweed tournament to watch Jamie play one last time.
Peggy was also well known for her many crazy outfits at Halloween. She put a lot of effort into dressing as a skeleton, a dog, or a man and she would go about most of the day undetected as to who she really was.
No matter how down on her luck Peggy may have been, she was as loyal as she could be to family and friends. Whether it was a new baby, a wedding or a death, Peggy had a gift, a card, food, and a kind word. Her heart was bigger than she ever was.
Peggy's struggles on this earth came to an end on Tuesday, July 30, 2019, after a three-year battle with cancer. Peggy was preceded in death by her father Joe and brother Stephen. Survivors include her mother Billie; son, Mike (Kristen) Halde, and their children, Max, Makayla, Connor, and Beau; son, Jackson Halde, and his daughter, Saylor; son, Clayton Hoffman, and his daughters, Braelynn, Addie, and Brooklyn; and daughter, Jamie Hoffman. Peggy is also survived by sisters Connie (John) Brown, Tonda (George) Wiley, Elizabeth (Dave) Ross; brother, Sid (Linda) Gibbs; and many nieces, nephews, great nieces and great nephews and friends.
Funeral services will be held Monday August 5, 2019, at 10:00 a.m. at the United Methodist Church in Cheyenne Wells. Burial will follow in the Fairview Cemetery in Cheyenne Wells. Visitation will be held Sunday from 6:00 to 7:00 p.m. at the Brown Funeral Home in Cheyenne Wells.
Memorial contributions may be made to the Keefe Memorial Hospital.
Arrangements are under the direction of Brown Funeral Home.