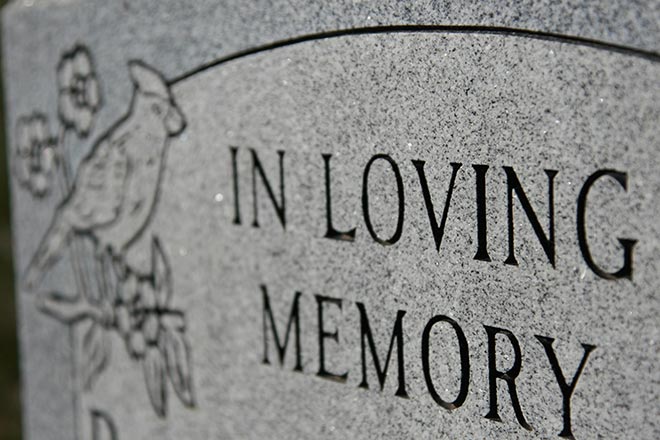 Published
Sunday, August 12, 2018
Linda Lee Clark
December 2, 1931 - July 31, 2018
Linda L. Clark, a long-time resident of Yuma County, passed away in her home in Kirk on the afternoon of July 31, 2018 at the age of 86, with her family at her side.
Linda's father was a station agent for the Soo Line Railroad and Linda grew up in the Soo Line Depot in Henning, Minnesota. After high school, she received a lifetime teaching certificate from Bemidji State Teachers College.
After a few years of teaching primary school in Minnesota, Linda and a friend, still in their mid-20's, spent two years living in barracks and teaching school at Fort Richardson, an army base near Anchorage, Alaska in the mid-50's, before Alaska's statehood. In the summertime she remembers fishing for king salmon. She also acted in some plays while in Alaska and played the female lead in The Rainmaker in one production. This was a time that she really enjoyed.
After returning to the lower 48 states, Linda ended up in Greeley, at Colorado State College (now the University of Northern Colorado) to complete a bachelor's degree in education in her late 20's. A few months before graduating in 1959, she came to Stratton to spend the weekend with a friend, Alyce, who invited her specifically to introduce her to a bachelor banker named John Clark who was 11 years older than Linda. As matchmaking efforts go, this one was spectacularly successful, and John and Linda were married in June of 1959. In spite of their late start, they went on to have three children together.
John had gone to work in the family business (banking) after graduating from high school in Kirk, then served in the army during World War II, so he finally chose to attend college in Bozeman, Montana, and the family relocated there with little Bobby. During their time in Bozeman, Lynn and Christi were born. After graduation, they returned to eastern Colorado. John accepted a job as managing officer of the Kit Carson State Bank in Kit Carson in 1968 and the family moved into a big old rambling house on Main Street, where all the kids on the block played "ditch 'em" together until long after sunset and wandered in and out of one another's houses all day long.
During the six years they spent in Kit Carson, Linda proved to be a great trendsetter. She acted in the very first Kit Carson Day melodrama in the late 1960's, an annual tradition that continues to this day. She also returned to teaching and was not only the first Kindergarten teacher in Kit Carson, she was also the very first female teacher in Kit Carson to break the trend of dresses and pantyhose every day and she wore pants for teaching Kindergarten.
She was still teaching in Kit Carson when John was diagnosed with stomach cancer and had to stop working. When they decided to leave Kit Carson in 1974, they discovered that the house John had grown up in, in Kirk, happened to be for sale. They bought the house and Linda went to work teaching elementary students at Liberty School near Joes. She continued with the West Yuma County School District for many years until her retirement in the early 90's. Even after retirement, she worked as a substitute teacher for many years in several different districts and was a Title I reading teacher at Liberty for another year.
John died in the middle of 1975, at the age of 54, just days before their 16th anniversary. Bob was 15, Lynn was 13, and Christi was 10. In 1982, with all three kids in college, Linda renewed a friendship with Elden (Shoey) Shoemaker, a Methodist pastor who had served the church in Kit Carson and had become a widower a few years earlier. They were engaged to be married Thanksgiving weekend that year, but Shoey died suddenly just days before their wedding took place. Linda stayed busy with school and with her kids for the next 10-15 years. Since she was an elementary teacher, evenings were inevitably spent grading papers and making lesson plans. Although Mrs. Clark - or even on occasion, "Mrs. Shark" - will always be remembered as "strictly business" at school, she also taught with a big heart. There were years when she baked and decorated a batch of sugar cookies for every student birthday in her classroom and she would look forward to trick-or-treaters on Halloween, sometimes answering the door for more than 100 of them. She also furthered her education credentials, taking graduate classes at UNC during the summers.
Linda has six grandchildren, three boys and three girls. She was able to spend a lot of time "playing school" with the Colorado grandchildren because she was truly always a teacher.
She was always proud of her children and grandchildren and enjoyed talking about them to anyone who asked.
She had to have both knee joints replaced and was diagnosed many years ago with arthritis of the spine, which made it hard for her to stay active. Years ago, she masterminded a brilliant plan to bring her Colorado family members together every week and all the family that were close enough would gather at Linda's house in Kirk for an evening meal once a week. As the years passed, Linda did less and less of the cooking, but she always did what she could, and she even offered to help with the dinner rolls for the meal planned during her final week.
She loved all cats, but most notably her four current ones, Nemo, Patch, Scamp and Marmalade. She was also a bird watcher, and always made sure the birds had plenty to eat outside her kitchen window, not only so that she could watch them, but also because she never wanted to worry about them going hungry. Owls were a particular favorite, and she has quite a collection of them inside her house. The family observed more than one owl out in broad daylight on the afternoon when Linda passed away, a lovely reminder that she'll always be with us.
Linda loved the stories, the dogs and the time that her kids and grandkids shared with her. She also loved the colors yellow and orange, fresh flower arrangements, clean tablecloths and her bird dishes at dinnertime, celebrating holidays with family and with brightly colored napkins for the pie, and preparing and serving delicious food. In spite of much adversity over the years, she never stopped finding delight in the simple pleasures of the people, animals and things around her in her home and remained cheerful and a joy to be around until the end.
Linda is survived by her children, Bob and Julie Clark and Tom and Emma of Olathe, Kansas, Lynn Clark and Josiah James and Tiegen James of Colorado, and Christi and Wayne Herrick and Jenni and John of Colorado, one sister-in-law, Helen House of Minnesota and numerous nieces and nephews and their families throughout the country.
A memorial service was held August 11, 2018, at the Cope Community Church in Cope, Colorado.
Baucke Funeral Home was in charge of the arrangements