Image
Officials propose bill to help drought-stricken farmers
(The Center Square) - U.S. Sen. John Thune, a South Dakota Republican, is co-sponsoring a bill with Sen. Ben Ray Luján, D-New Mexico, to assist farmers affected by drought and other weather-related events. 
One of the goals is to make the U.S. Drought Monitor more accurate, Thune said. The USDM is often the basis for disaster relief programs for farmers.
Also included in the bill is a provision to waive a 30-day comment period for applications which is required by the Bureau of Land Management's National Environmental Policy Act during a drought emergency.
Image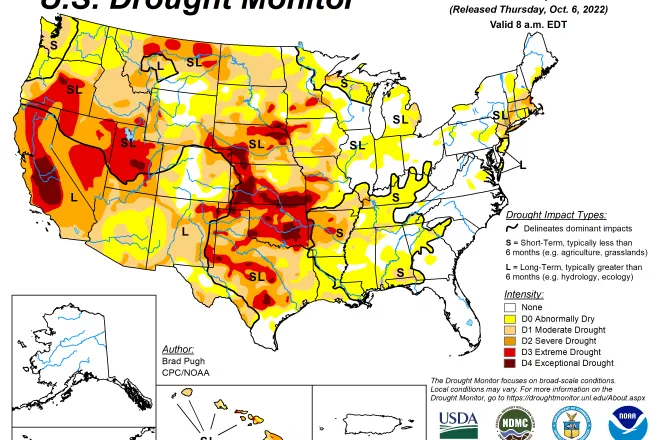 The latest USDM map shows parts of southeastern North Dakota still in extreme drought conditions. A large portion of the state is still considered extremely dry. 
"South Dakota farmers and ranchers are all too familiar with working through extreme weather conditions, especially drought," said Thune. "These common-sense updates to disaster programs would help provide greater and expedited assistance to farmers and ranchers when they need it the most. "
New Mexico has also experienced extremely dry conditions, which have led to some wildfires. 
"Drought, wildfires, and extreme weather in New Mexico have impacted farmers and ranchers for generations – hurting their ability to raise livestock, grow crops, and make ends meet," Lujan said. "This legislation will make USDA programs more responsive for New Mexico producers in need of disaster relief."
The bill will be introduced before the current U.S. Farm bill expires in September 2023, according to a news release sent by the senators.