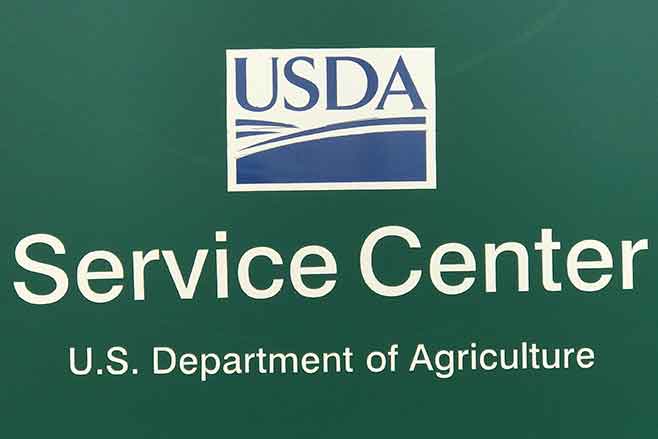 Published
Tuesday, October 22, 2019
IMPORTANT DATES TO REMEMBER:
ARCPLC Producer Meetings - Various locations throughout Colorado. November 8- 2 meetings - Lamar - 10:00 a.m. @ LCC Bowman Room 139 / Rocky Ford @ Fairgrounds Event Center - 3:00 p.m.
CRP Meeting - November 13 - Las Animas - Call Cathy at 719-543-1324 - RSVP REQUIRED
Farm Loan personnel in Eads Office - 2nd Tuesday every month
2019 Market Facilitation Program - Deadline to apply December 6, 2019 - Call and schedule your appointment!
2019 & 2020 - ARCPLC signup - Begins October 1st
2020 Acreage Reporting Deadline - November 15, 2019, Wheat, perennial grasses and alfalfa
COC Meeting - TBA
Disclaimer: Information in this UPDATE is pertinent to Kiowa County FSA only. Producers reading this and that do not have FSA interest in Kiowa County are advised to contact their local FSA Office.
FSA IS HIRING!
FSA has a job opening for a Temporary Program Technician. Qualified applicants will need to submit form FSA-675 along with a current resume by Monday, October 28th. This appointment is scheduled to expire on 12/21/2019 - however likely to be extended, but not guaranteed. A full description of duties is available with the application at the office or upon request. Contact the FSA Office for further details - 719-438-5851, ext. 2.
MFP PAYMENTS
The 2019 MFP payments were funded for FY 2020 this past week. The staff is presently working on finishing up the CRP annual rental payments and will begin issuing the pending signed MFP applications. The office has not received notification if there will be any additional payments issued. Per acre rates are established by the physical location of the land. Currently, Kiowa County is paying $15 an acre this first payment, there is the potential for two additional payments to reach the maximum of $26. Producers with land in Lincoln County will receive no additional payment on those acres located in Lincoln County, as the county rate is $15 per acre, which is the maximum rate of the first payment.
CRP PAYMENTS
The majority of the 2019 CRP annual rental payments have been issued and the payments should be in your account by October 24 or through direct deposit or were assigned to a financial institution. Assignments are issued by check and take additional time to issue.
Currently, any contract revision, due to change of ownership or acreage that was not finalized in the computer system by the end of September, have not been paid. All FSA offices are not able to access the computer software to finalize the change to the contract, and a date the software will be made available has not been announced.
REPORTING INTENDED USE
The 2018 Farm Bill allowed Annual Forage producers to purchase two different insurance policies for crops that can be grazed and mechanically harvested on the same acres during the same growing season in certain counties. This Dual Use Option allows the purchase of an Annual Forage (AF) policy and a Small Grains policy. In the case of a loss under each policy, the insured can retain the indemnities paid under both policies.
Producers who have the dual use option with crop insurance, need to understand that besides reporting the crop planted, reporting the correct intended use is the next most important part of a producer's acreage report. Reporting the incorrect intended use codes can affect program eligibility for various programs, including, but not limited to NAP, marketing assistance loans, CRP, ARCPLC for FSA purposes. The incorrect intended use code can also affect eligibility for crop insurance programs.
As the staff gets busy getting acreage reports completed for our producers, it's imperative when the producer is completing the information on the aerial photo of the land that they convey the correct intended use for the crop, especially for planted wheat.
Producers who write 'forage', will have the intended use of 'fg' for the crop on the FSA-578.
Producers who write 'graze/grain' will have two fields, one showing the graze and the other reflecting grain.
Producers with annual forage and small grains policies are urged to contact their crop insurance agent with questions. Be reminded, after November 15, the intended use of the crop cannot be changed.