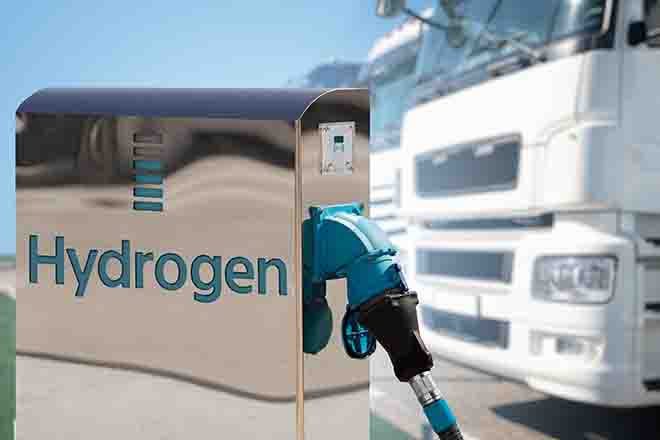 Published
Friday, March 11, 2022
(The Center Square) - Oklahoma, Louisiana and Arkansas are teaming up to create a regional hub for developing, producing, and using clean hydrogen for fuel and manufacturing feedstock.
The states will compete as a unit for funding through the federal Infrastructure, Investment and Jobs Act (IIJA), which was passed and signed into law at the end of 2021, according to a news release. The IIJA "includes $8 billion for regional clean hydrogen hubs that will create jobs to expand use of clean hydrogen in the industrial sector and beyond," according to a news release from the U.S. Department of Energy.
"In Arkansas, we have a growing and diverse energy portfolio and natural resources vital to any successful regional hub," Arkansas Gov. Asa Hutchinson said in a news release. "We are the proud home of prominent partners and companies critical to U.S. commerce with a strong history of environmental leadership and track records of reducing emissions."
Louisiana Gov. John Bel Edwards said the partnership is an extension of the state's efforts to diversify its energy sources.
"Here in Louisiana, we've already seen and participated in action to produce more hydrogen through cleaner processes, and with a partnership of our state with Arkansas and Oklahoma sharing information at the level of state government, between our research institutions, and between our industry groups, we expect to be able to accelerate progress in both the production and use of hydrogen," Edwards said.
Oklahoma's resources compliment those found in Arkansas and Louisiana, Oklahoma Gov. Kevin Stitt said.
"Like our partners, we believe that creating as many end-use cases for commercialization with as many private partners is the quickest and best mechanism to spur real demand for this clean energy," Stitt said.
The governors acknowledged the advantages of their partnership thanks to an inland seaport system running from Oklahoma through Arkansas to the Gulf of Mexico in Louisiana, plus existing pipeline infrastructure and interstate freight highways.
Each of the governors appointed designees to serve as the primary authority and point of contacts as they coordinate government research and efforts from the private sector to promote hydrogen development and use. They are Oklahoma Secretary of Energy and Environment Kenneth Wagner, Louisiana Department of Natural Resources Secretary Thomas Harris and Arkansas Secretary of Energy and Environment Becky Keogh.