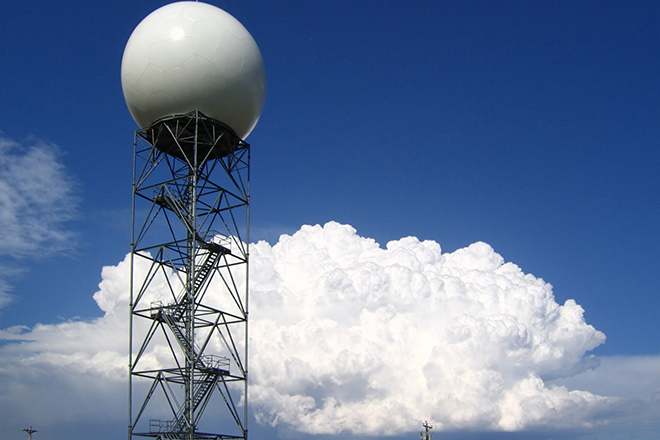 Published
Tuesday, October 1, 2019
A clash between two air masses will bring a narrow, but heavy swath of showers and thunderstorms extending from the Desert Southwest to the Great Lakes into midweek.
This flood threat will be coming on the heels of a flash flooding event that took place this past weekend in many of the same areas across the Midwest. A swath of flash flood warnings were issued Saturday night extending from eastern Kansas to southern Michigan.
In similar fashion to the event this past weekend, there is a threat for multiple rounds of thunderstorms to occur over the same area, leading to an enhanced flood threat.
Two separate sources of fuel for heavy rain will come together during this event. Hot and humid air streaming in from the Gulf of Mexico, as well as moisture from the Pacific Ocean will act as fuel for heavy thunderstorms.
The fuel required to support thunderstorm growth is just one piece of the puzzle that will come together. In the upper levels of the atmosphere, a "roller coasterlike" pattern in the jet stream will also act to aid in putting proper large-scale dynamics for thunderstorm development in place over the region.
As the hot and steamy air mass from the Gulf tracks northward into the Plains and Midwest, it will be met by a much colder air mass in place over the Rockies and northern Plains. As the two air masses collide, the warm, moist air is forced upward, which then cools and condenses, forming what will eventually become showers and thunderstorms.
This clash of air masses and heavy rain can be expected for places like Amarillo, Texas; Wichita, Kansas; Des Moines, Iowa; and Grand Rapids, Michigan.
With soil across much of the Midwest nearly saturated, flash flooding can occur quickly. Chicago has received over 200% of their average rainfall for the month of September, and many other cities in Illinois, Iowa and Wisconsin, have observed similar conditions.
Across portions of New Mexico and Texas, this round of storms should act to ease drought concerns across the area. Of course, too much rain in a small amount of time can bring along other issues in the form of flash flooding.