Image
Opinion: Supreme Court's Dobbs decision has been a legal disaster
(Colorado Newsline) The Dobbs v. Jackson Women's Health Organization decision overturning Roe v. Wade has been a public health disaster, with patients, providers, and advocates alike scrambling to cope with half the state legislatures in the U.S. banning abortion, science, and common sense.
And Dobbs — decided June 24 last year — has also been a legal disaster, leaving chaos and cruelty in its wake, and leading us into an uncertain future where no legal precedent is safe. If extreme right-wing justices can overturn and take away a right after nearly 50 years in an opinion brimming with ideological assumptions and historical falsities, what's next? The right to contraception? The right to interstate travel?
Image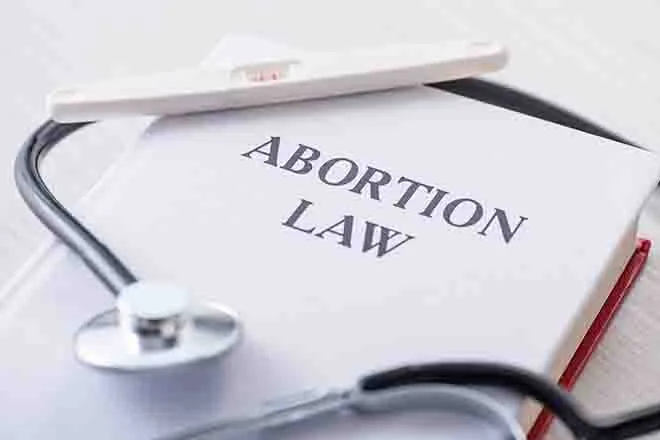 I ask this because Colorado, as a state where abortion is legal and protected in state law, has seen a huge influx of patients from abortion-ban states, especially Texas. But like menacing border guard dogs, many of these states are threatening to go after patients who leave their state's borders for an abortion — and even the medical providers who help them. Abortion care providers in Colorado legitimately worry they could be sued by power-mad states hostile to abortion, and, per Texas' bounty hunter law, by any random fool opposed to abortion. 
To keep these hounds at bay, Colorado passed a shield law, Senate Bill 23-188, in the 2023 General Assembly to protect providers, patients, and assisters of abortion and gender-affirming care from persecution by anti-abortion states. In the year 2023, Colorado is having to pass laws to protect us from Texas! The blatant contempt for the repeatedly expressed pro-abortion rights wishes of Colorado voters should be shocking, but it's par for the course after Dobbs.
"Returning abortion to the states" was always a pile of nonsense, because a national abortion ban has always been the goal of the anti-abortion movement. Texas officials have already tried to ban abortion in Pueblo by arguing the 1873 (!) Comstock Law supersedes Colorado's 2022 Reproductive Health Equity Act, which codified abortion rights into our state law. Former Texas Solicitor General Jonathan Mitchell, author of SB 8 (the bounty hunter law), failed in this instance, but he no doubt will try again. 
Image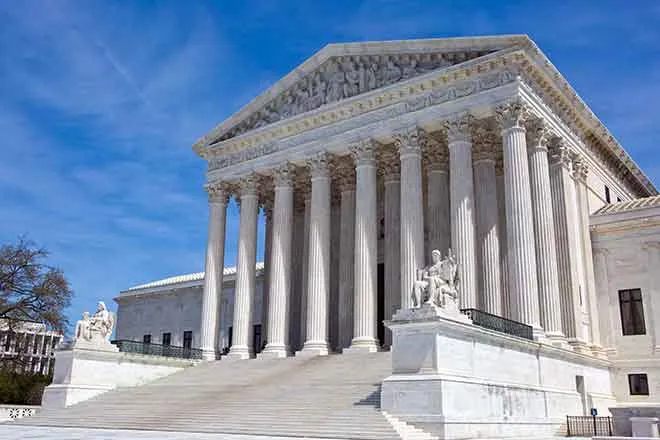 Anti-abortion zealots are also trying to overturn Colorado's 30-year-old "bubble law," which protects patients from harassment by creating an 8-foot barrier within 100 feet of a health care facility. The law applies to any health care facility, not just abortion clinics — but of course no one is screaming at patients entering an ophthalmology clinic. That law has survived not one but two legal challenges, in 2000 and again in 2014. But abortion opponents are openly stating that the Dobbs decision gives them an opportunity to overturn it, and to harass and intimidate people who are simply exercising their right to obtain abortion care. 
Dobbs has freed the anti-abortion mob to upend the legal system in any fashion they think they can get away with, from invoking Victorian-era, anti-sex Comstock laws to openly expressing their intention to force other states to bend to their will by imposing bounty hunter laws outside their own borders. This legal chaos was inevitable and entirely intentional. 
The five Supreme Court justices who voted to overturn Roe v. Wade and send the issue back to 50 state legislatures knew they were hurling reproductive health care into a puritanical vortex, where medical science, its practitioners, and, most importantly, the health and lives of women, girls, and all people capable of becoming pregnant would be at the mercy of the ignorant rubes, Christian nationalists, and power-hungry rogues who make up the anti-abortion majority in half the state legislatures in this country.
In Colorado, we can take some measure of solace that medical science and legal sanity are alive and well in our state Legislature — and fight like hell to resurrect them in the states where they are not. 
Colorado Newsline is part of States Newsroom, a network of news bureaus supported by grants and a coalition of donors as a 501c(3) public charity. Colorado Newsline maintains editorial independence. Contact Editor Quentin Young for questions: info@coloradonewsline.com. Follow Colorado Newsline on Facebook and Twitter.