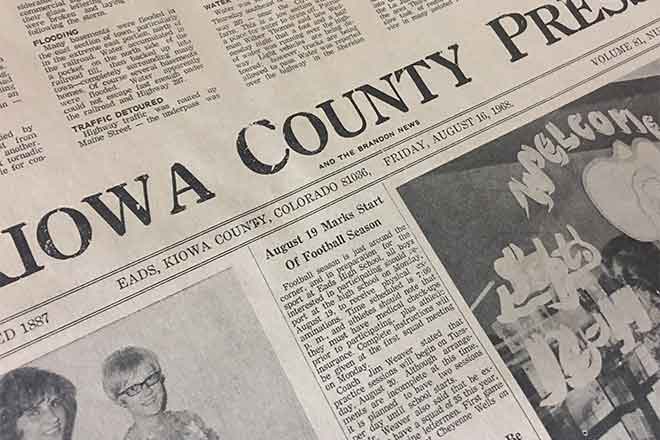 Published
Thursday, December 6, 2018
15 Years Ago
December 5, 2003
District Forester-Donna Davis: Through the National Fire Plan much needed dollars, over $50,000 came to rural fire departments in southeast Colorado. The Volunteer Fire Assistance Grant Program administered through the Colorado State Forrest Service offered 50/50 cost sharing for organizing, training and/or equipping rural fire departments serving community population under 10,000.
25 Years Ago
December 8, 1993
Our community extends a sincere thank you to Sandy Kelley for the wooden Christmas display at city park. Without Sandy's ideas & her eager desire this project would not have been a reality.
40 Years Ago
December 8, 1978
For the second time in a little over four months, Eads has been put back on the map. The first time was when the Associated Press picked up the story regarding Weisbrod Hospital offering reward for recruiting of nurses. The second, AP picked up the recent ice storm in the area.
50 Years Ago
December 6, 1968
Brandon News: There were six adults, two children and ten dogs at the Oren White home. Their company brought their dogs along while traveling from Bethany, Oklahoma.