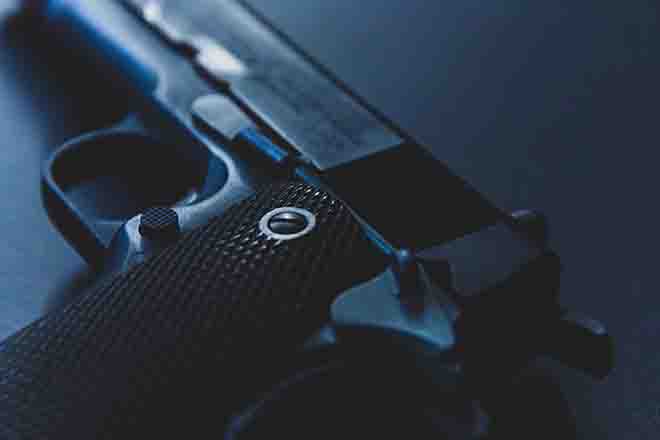 Published
Wednesday, August 23, 2023
(The Center Square) - A pair of Prescott area lawmakers have put Attorney General Kris Mayes on the clock to figure out if City of Phoenix officials broke state laws by sending up to 600 seized firearms to police forces in Ukraine.
State Reps. Quang Nguyen, R-Prescott Valley, and Selina Bliss, R-Prescott, Monday requested a "Senate Bill 1487" investigation, named after the process's initial bill filing, from Mayes as to whether the city's decision to ship 500-600 seized firearms to the Ukrainian Arsenal of Liberty is legal.
The city approved the plan in June.
Per Arizona law, Mayes has 30 days to issue an opinion on the matter. The city risks state money if she finds it has broken state law. State funds accounted for roughly one-third of the city's total funding in the last fiscal year.
"Our submission of this 1487 complaint formally requests that Attorney General Mayes investigate the legality of the City of Phoenix's ordinance allowing the donation of unclaimed firearms to Ukraine's national police, which appears to be in direct violation of our state's established laws," Nguyen and Bliss said in a statement.
Specifically, the lawmakers tasked Mayes with answering whether "the City of Phoenix's Ordinance S-50010 authorizing the City's execution of a contract with a private company to give away 599 unclaimed firearms to the National Police of Ukraine violate A.R.S. SSSS 12-943, 12-945, and/or 13-3108?"
The city contracted with Pittsburgh-area importer DTGruelle August 4 to facilitate the transfer of the firearms. The company's managing director sits on UAL's board, according to the agreement with the City of Phoenix.
The city addressed the challenge Tuesday via email.
"In the past, the City of Phoenix and the State of Arizona have lawfully transferred law enforcement items to equivalent agencies, and this situation is no different. The State Legislature welcomed support for Ukraine through similar actions under former Governor Ducey, and this transfer was done under the same logic and intent," Phoenix Mayor Kate Gallego said.
Former Governor Doug Ducey in April 2022 sent 9,000 pounds of surplus tactical equipment to Ukraine, but officials never mentioned guns or ammunition being included.
Officials in Miami, Florida, set up a gun buyback program in August 2022 that netted 68 guns, according to a social media post by city police.