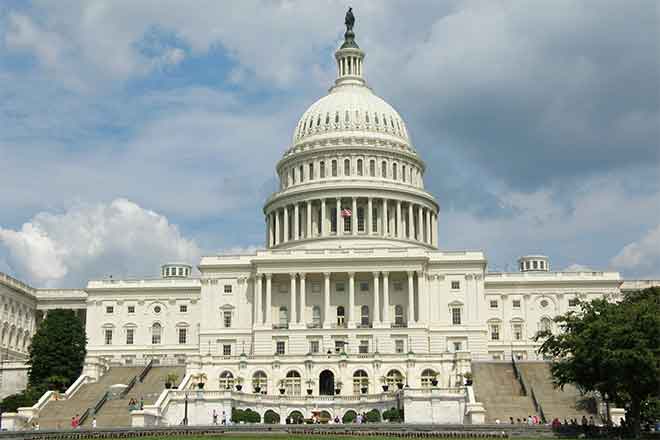 Published
Friday, July 12, 2019
By Derek Draplin | The Center Square
Democratic Colorado Governor Jared Polis addressed the Western Conservative Summit in Denver Friday, being met with a warm welcome from the conservative audience when he took the stage.
"In this year of historic firsts, I am of course honored to be the first elected Democrat to address the Western Conservative Summit," Polis began his speech.
"When I was inaugurated I really pledged to build a Colorado for all, and that's a Colorado that values everybody and where everybody has a chance to succeed ... no matter your background, your faith, no matter who you voted for in the last election," he said.
Polis touted bipartisanship legislation passed in the last session, highlighting full-day kindergarten funding and tax cuts from small businesses.
"Instead of approaching kindergarten as an unfunded mandate, we did the exact opposite, we approached it as a funded non-mandate," he said of the state's program funding full-day kindergarten, his top policy priority.
"We're working hard to reform our tax system, to make it more efficient," Polis said. "We cut taxes for 144,000 small businesses in Colorado."
Polis also touched on the the First Amendment, saying it "means protecting the free exchange of ideas."
The Western Conservative Summit, hosted by the Centennial Institute of Colorado Christian University, showcases conservative speakers and Republican politicians.
The Centennial Institute, which announced Thursday that Polis would speak, said it's the first time that an elected Democrat addressed the event.
The institute bills the summit as a "gathering to "celebrate and advance faith, family, and freedom for our future." Other speakers scheduled for the event include Donald Trump Jr., U.S. Secretary of Housing and Urban Development Ben Carson, Rep. Dan Crenshaw, R-Texas, and Sen. Cory Gardner, R-Colorado.
Polis closed with a discussion of his Jewish faith and cited biblical scripture.
"Our state of Colorado is big enough for all of us to live our lives according to our values," he said. "God bless the great state of Colorado and God bless the United States of America."