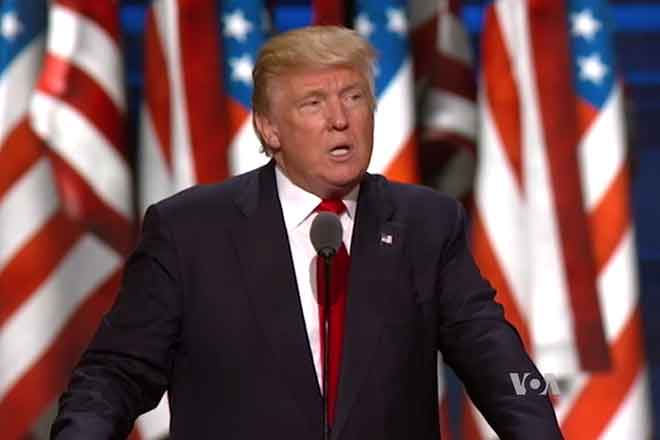 Published
Tuesday, March 17, 2020
The White House Monday issued new COVID-19 guidelines for Americans to follow over a crucial 15-days period, as President Donald Trump said that ongoing efforts to stop the spread of the novel coronavirus could continue on until the middle of summer or even longer.
"People are talking about July, August, something like that," Trump said during a Monday briefing before reporters. "... It could be longer than that."
Trump said the White House was not considering a national quarantine or lockdown as some media outlets reported, but he acknowledged that such an extreme action could occur in certain "hotspots."
"At this point, not nationwide, but there are some - you know, some places in our nation that are not very affected at all but we may - we may look at certain areas," he said
The new guidelines include a recommendation that people not gather in groups of 10 or more and avoid bars, restaurants, food courts, gyms and other locations where more than 10 people gather. The guidelines are recommendations and not an executive order.
They also recommend that states that have seen community spread of the disease should close bars and restaurants, and that older Americans and those with other health conditions "stay home and away from other people."
Health officials say the next 15 days are crucial to reduce the spread of COVID-19. If the spread of the virus is not contained, health care providers could become overwhelmed, officials said.
Despite saying the overall response could last through summer, Trump said the latest plan could slow the spread of COVID-19 in the next couple of weeks.
"With several weeks of focused action, we can turn the corner and turn it quickly," Trump said.
Dr. Anthony Fauci, director of the National Institute of Allergy and Infectious Diseasess, later clarified that guidelines limiting gatherings are 10-day guidelines that can be extended, but that the overall response could last until July or later.
Schools in most states across the country have closed, and a number of governors have temporarily banned in-person dining. The governor of New Jersey on Monday announced a statewide curfew. San Francisco's mayor ordered non-essential business to shut down and residents to remain at home.
More than 4,000 people have contracted COVID-19 in the U.S. and at least 69 have died. COVID-19 is the respiratory disease caused by the novel coronavirus, which originated in China in December.
Symptoms - coughing, fever, shortness of breath - are mild in most people. Some, particularly the elderly and individuals with other medical conditions, suffer more severe symptoms that can be fatal.
Health officials said they will be able to conduct tens of thousands of new tests a day this week, up from thousands a day, as new tests are produced.
The president also acknowledged the U.S. economy could be heading into a recession. But he said once the country gets the coronavirus under control, it will rebound. He also said the federal government would help the airlines, which are struggling with cancellations and travel bans with Europe and other locations.
Stocks fell another 12 percent Monday, the worst day in its history. Asked about that, Trump said, "The market will take care of itself."