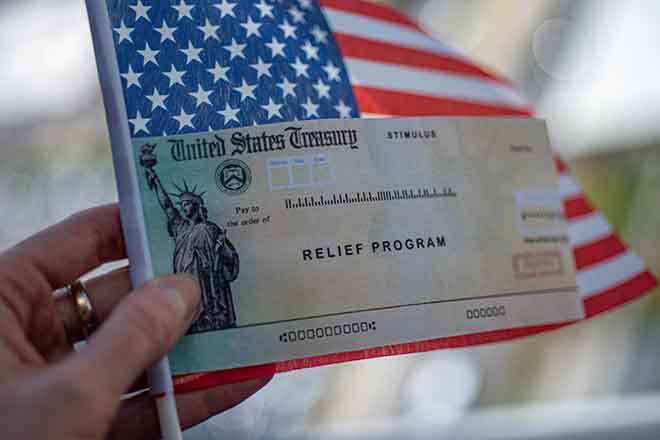 Published
Friday, July 16, 2021
(The Center Square) - President Joe Biden touted a new policy Thursday that he says will financially benefit millions of Americans with children.
As part of the $1.9 trillion COVID relief bill passed earlier this year, the IRS Thursday began sending monthly payments to families with children. The regular disbursements are fully refundable and advanceable child tax credit payments, which means parents will be paid per child, whether or not they pay income taxes.
"To the people who say we can't afford to give the middle class a break, I say we can afford it by making people at the top and the big corporations, over 50 of which paid no taxes last year at all, to finally just start paying their fair share," Biden said.
The funds will also be paid in monthly installments unless taxpayers actively withdraw from the program and opt to receive their tax credit in full when they file next year.
"The Department of Treasury estimates that $15 billion were distributed today to tens of millions of working families with 60 million children," the White House said in a statement. "For the 86% of families using direct deposit, they will receive their child payment today, July 15th, and the 15th of every month for the rest of 2021. It will show up in their bank accounts described as 'ChildCTC.' Others will receive their check in the mail today or in the coming days."
For now, the payments are only in effect for the rest of 2021, but many Democrats are pushing to extend them or even make the payments permanent.
Biden has expressed support for extending the program through 2025.
The White House has said families making less than $150,000 for couples or $112,500 for single parents will qualify for the payments. The federal government will pay as much as $300 for kids 6 years old and younger, and up to $250 for children 7 years old and higher. The cutoff for payments is 17 years old.
"The American Rescue plan increased the maximum Child Tax Credit amount in 2021 to $3,600 per child for children under the age of 6 and to $3,000 per child for children ages 6 through 17," the IRS said. "The advance Child Tax Credit payments, which will generally be made on the 15th of each month, create financial certainty for families to plan their budgets."
Some Republicans have pushed back against the payments, saying they are anti-work and anti-family.
"Over the next six months, some American households with no working adults will receive over $6,000 in cash payments from the federal government," said Sen. Marco Rubio, R-Florida. "The way President Biden tells it, the handout is part of his administration's 'pro-family' plan. In reality, he has transformed the pro-worker, pro-family Child Tax Credit into an anti-work welfare check.
"Not only does Biden's plan abandon incentives for marriage and requirements for work, but it will also destroy the child-support enforcement system as we know it by sending cash payments to single parents without ensuring child-support orders are established," Rubio added.
The White House argues the plan will help reduce child poverty and will largely go toward "working families."
"The expanded Child Tax Credit is the main driver in experts' projections that the American Rescue Plan could cut child poverty by around half," the White House said. "For months, the White House has worked closely with children's advocacy groups, women's organizations, committed faith-based organizations, and other nonprofit organizations in an on-going collaborative effort to find the most effective strategies for signing-up families who aren't receiving the credit, through creating awareness, developing navigator and trusted messenger sign-up strategies, and working to improve website accessibility."