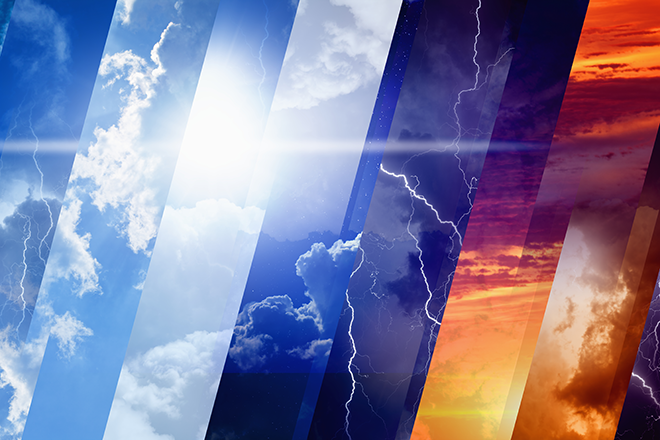 Published
Sunday, April 16, 2017
By Chris Sorensen
The spring warmup continues through mid-week, with chances of rain returning to the forecast for southeast Colorado.
Sunday will see highs in the 60s. Isolated thunderstorms are possible later in the afternoon, which will move east over the plains during the evening as temperatures fall into the 40s. Less than one-tenth inch of rain is expected, however amounts could be significantly high where thunderstorms occur.
Weak fronts will cross the plains Monday through Wednesday, continuing the chances for showers and thunderstorms. Winds are expected to reach the 15 to 20 mile-per-hour range Monday afternoon, continuing into the night, with gusts to 30 mph possible.
The high Monday will move into the 70s, then increase to the 80s for Tuesday and Wednesday. Overnight lows will remain in the 40s.
Wind returns Wednesday, reaching 20 to 25 mph by the afternoon, and gusting to 35 mph at times.
Temperatures begin to drop Thursday as the high falls back to the 60s. Overnight, rain becomes likely over the plains as another strong spring storm system enters the region, though models still differ on the exact path.
Friday, temperatures drop further to the 50s and widespread rain is expected to bring some additional drought relief. By Friday night, temperatures drop to the 30s, and a mix of rain and snow is expected.
KiowaCountyPress.net now offers a free forecast update emailed to you each morning around 6:00 a.m. To begin receiving forecast updates, send an email to kiowacountypressweather+subscribe@googlegroups.com for quick signup process. Then, just reply to the message sent back to you to confirm your email address, and you're done! You'll start receiving the weather forecast the next morning. There's no cost, and you can unsubscribe any time.